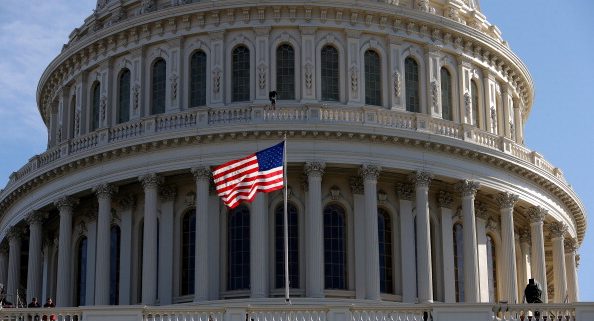 This article was originally published
here
There's so much drama on Capitol Hill today and this evening. After years of failed attempts, the Republicans are finally positioned to repeal and replace the Affordable Care Act. But the vote, which was expected to take place Thursday, was delayed as it became clear that there weren't enough votes from the conservative members of the "Freedom Caucus" and moderate members of the House Republicans to push the bill through.
Who would have thought there was so much diversity in the Republican party?
Republican leadership met with White House officials and party members Thursday evening to sway undecided or no voters to a yes. The White House also delivered an ultimatum to Republicans considering a no vote: Negotiations are over. Vote yes or move on with Obamacare.
If the bill is defeated, what would that say about the Trump's negotiating skills? After all, Press Secretary Sean Spicer quipped at a media briefing yesterday, "There is no Plan B".
The turn of events provoked plenty of discussion about what this vote means for the Republican party's identity, whether Trump is setting House Speaker Paul Ryan as a scapegoat and evaluating the job Trump has done selling the healthcare bill to the American voters.
As leaders make deals tonight, know they're counting House votes. Wonder how many people in the room are thinking of patients affected, too.

— Dan Diamond (@ddiamond) March 23, 2017
Amidst the drama, there was some room for a little comedy
Oh look, a room full of white men talking about removing maternity care from health plans. MEN determining what's best. #FreedomCaucus pic.twitter.com/jR60Lfowxn

— Michelle Saar (@michellesaar) March 23, 2017
.@SpeakerRyan: "For seven-and-a-half years we have been promising the American people that we will repeal and replace this broken law…" pic.twitter.com/dBBmZyQhK4

— CSPAN (@cspan) March 24, 2017
And some apologizing…
Yes, #mammograms are no joke Senator Roberts. One saved my life. https://t.co/YvyIJW8pfX

— Sheryl Crow (@SherylCrow) March 23, 2017
A Congressional Budget Office Report published Thursday afternoon contended that under the revised bill 24 million would still lose their health insurance by 2026, despite reducing savings in federal spending.
The Republicans occupy a position they have strived to be in for years and yet as the bill makes it final approach to the floor of the House, Congressmen are feeling the full weight of this vote and the growing realization that some of the constituents will like it but many of them won't. Just as passing ACA led many Americans to lose insurance when their previous plans became voided by the Act's requirements, there will be winners and losers with this bill as well.
At the very least, there will be a lot of questions to address in the next 24 hours, whatever the outcome.
Photo: Justin Sullivan, Getty Images
https://www.captis.com/wp-content/uploads/2017/03/medcitynews.comcapitol-2f34b4a9bf24fe03f5b3416c2fc7275f9622f537.jpg
396
594
CAPTIS
https://www.captis.com/wp-content/uploads/2016/11/logo_transp_top_final.png
CAPTIS
2017-03-23 19:43:51
2017-03-24 14:51:11
White House delivers ultimatum on healthcare bill, setting scene for dramatic House vote Friday