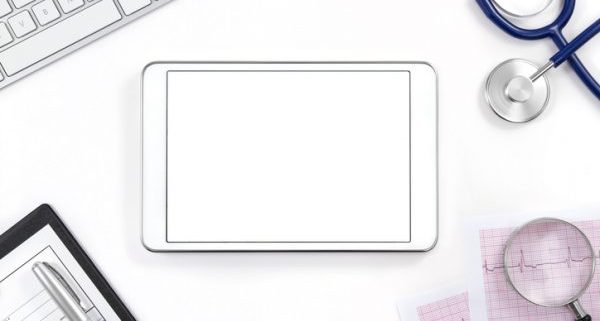 This article was originally published
here
How well does telemedicine work in a safety net healthcare setting? Pretty well, it turns out.
A new study in JAMA Internal Medicine analyzed the effect of a teleretinal diabetic retinopathy screening program on both screening wait times and screening rates in the Los Angeles County Department of Health Services.
The LAC DHS, which serves underinsured and uninsured patients, is "the largest publicly operated county safety net health care system in the United States," the study points out. It serves more than 800,000 patients each year.
Diabetic retinopathy, the top cause of working-age adult blindness in the United States, impacts more than 5.3 million Americans, according to a study in The Lancet. And it isn't rare in the Los Angeles area — a study in Ophthalmology found the prevalence of DR among diabetic Latinos ages 40 and up in Los Angeles was just under 50 percent. The JAMA Internal Medicine study also notes that the retinal exam wait times for newly diagnosed diabetes patients in LAC DHS have been at least eight months, if not longer.
As part of the study, researchers implemented a teleretinal DR screening program in 15 LAC DHS safety net clinics. They trained medical professionals as fundus photographers to use cameras in primary care settings and take pictures of patients' eyes. The pictures were then uploaded to a database and analyzed by a team of LAC DHS-employed optometrists, who also gave recommendations for follow-up.
The survey results are based on information from five of the clinics. Approximately 21,222 patients went through the screening process.
After implementing the program, the researchers found that the average screening rate increased from 40.6 percent of patients prior to implementation to 56.9 percent of patients after the program was implemented. Additionally, they uncovered the average wait time to have a screening decreased by 89.2 percent (158 days pre-program to 17 days post-implementation). The researchers also found that 14,595 of the patients did not need to be referred to an eye care professional after the screening, thereby eliminating a large need for extra specialty care professionals.
"The safety net is ideal for telehealth interventions owing to limited resources and high disease burden; these interventions allow for health care professionals to work at the top of their skill set, which in turn increases access to care," the researchers concluded. "We believe that the U.S. safety net would be wise to invest in telehealth programs such as this one to address critical needs regarding access to care."
Photo: anilakkus, Getty Images
https://www.captis.com/wp-content/uploads/2017/03/medcitynews.comGettyImages-514730146-600-1f8355ac0d1ba8b62957053e4b13fa70f9435386.jpg
400
600
CAPTIS
https://www.captis.com/wp-content/uploads/2016/11/logo_transp_top_final.png
CAPTIS
2017-03-28 10:17:05
2017-03-29 07:25:48
What are the effects of telemedicine in a safety net setting?