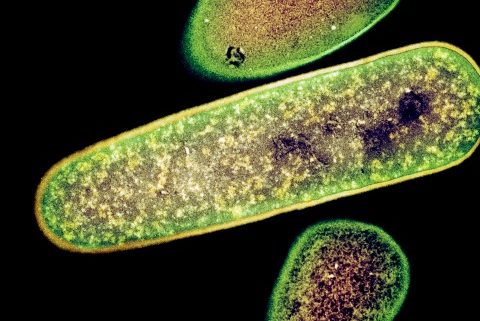 This article was originally published
here
Healthcare-associated infections are an undeniable risk to patient safety. According to the CDC, approximately one in every 25 hospital patients has an HAI on any given day. In 2011, approximately 75,000 patients with HAIs died while hospitalized.
The prevalence of HAIs caused by pathogens like Clostridium difficile (or C. diff) and Staphylococcus aureus (or MRSA) is only growing. To combat such risk, hospitals and health systems are taking active steps to improve disinfection and thereby reduce infection rates.
United Hospital Center in Bridgeport, West Virginia, is one such system. It took its first step in 2010, when, upon building a new replacement hospital, it deployed a mercury UV technology disinfectant system. "I wanted to deploy this UV technology and try to keep the bioburden as low as possible," Mark Povroznik, UHC's vice president of quality and chief quality officer, said in a phone interview with MedCity. "We started with mercury devices." UHC was among the first hospitals on the East Coast to use such technology, Povroznik said.
But this past February, UHC changed its tune. "It was a good time to change from old technology to state of the art technology," Povroznik said. "Xenex had some significant attributes, which made us change out all our systems."
Numerous factors influenced UHC's decision. For one, the Xenex LightStrike Germ-Zapping Robots are faster and higher-intensity than the mercury devices. Povroznik noted UHC also finds the Xenex robots easier to move from room to room. Additionally, the Xenex robots don't need to heat up, while the mercury devices did.
The heated mercury also caused a certain odor to permeate rooms after disinfection. "While you're doing something nice for patients, you find yourself explaining what the smell is," Povroznik said. "You had to let the room air out before you brought a patient in." But with the Xenex robots, that isn't the case. There's no odor to be detected, and as Povroznik said, the rooms smell like "an ocean breeze."
UHC isn't the only hospital to use Xenex LightStrike Germ-Zapping Robots. Detroit, Michigan-based Henry Ford Health System and Scottsdale, Arizona-based HonorHealth recently became the first hospitals in the country to implement Xenex's robots in all their hospitals.
Data backs up the effectiveness of UV technology for hospital disinfection. A 2015 study in the American Journal of Infection Control found using pulsed xenon UV light for disinfection caused a 70 percent decrease in ICU C. diff infection rates.
In 2010, Povroznik said, using UV for disinfection was novel. But now, things have changed. "It's no longer a pioneer step for hospitals to deploy UV technology," he said.
Is UV technology the future of hospital disinfection? Perhaps. If so, it'll be key to reducing the one in 25 hospital patients that have an HAI.
Photo: DR KARI LOUNATMAA, Getty Images
https://www.captis.com/wp-content/uploads/2017/04/medcitynews.comGettyImages-117451692-12e3931fa52f934260b6403fbc5de17e732a9579.jpg
357
480
CAPTIS
https://www.captis.com/wp-content/uploads/2016/11/logo_transp_top_final.png
CAPTIS
2017-04-03 12:58:40
2017-04-06 12:20:05
UHC, Henry Ford, HonorHealth deploy Xenex robots to reduce HAIs