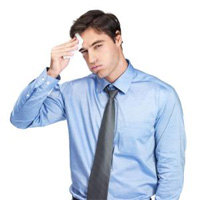 This article was originally published
here
Attract the best candidates with Biospace Job Postings. Post a Job in minutes and find top life science candidates.
October 7, 2013
Companies claim they are having issues with innovation due to talent constraints. Let's take a look at the challenges hiring managers face and how they can tackle these head on.
By Angela Rose, Biospace.com
While companies in many industries, including biopharma, have learned to do more with less since the recession, staff shortages and a lack of adequate talent can seriously impede business. According to the PwC 2012 Global CEO Survey, 33 percent of leaders in the pharmaceuticals and life sciences industries reported they were "unable to innovate effectively" because of talent constraints. Twenty-seven percent had been "unable to pursue a market opportunity," and "cancelled or delayed a key strategic initiative." More than half, or 51 percent, said that hiring staff has become more difficult. Consider the following top three hiring challenges in biopharma.
1. Continuing economic uncertainty
Has the economy improved or not? The answer—for the most part—depends on whom you ask, as there are as many ways to interpret the data as there are data to interpret. Unemployment is down and housing is up. So is the Dow. But median household income is still at 2008 levels, and the number of Americans living below the poverty line is higher than ever. Congress will soon begin arguing the debt ceiling again as the Fed talks about scaling back purchases of long-term Treasury bonds and mortgage-backed securities. No one knows what the future holds so it's easy to see why some biopharma organizations are reluctant to move forward with hiring.
2. Finding qualified candidates
Of course, there comes a time when increasing demand for biopharma requires the hiring of additional staff regardless of future uncertainties. Unfortunately, finding qualified candidates is another hiring challenge within the industry. In some cases, the issue arises because the biopharma employer is looking for the 'perfect candidate,' the 'purple squirrel' as the Harvard Business Review describes him, who possesses the perfect mix of education, skills and experience. These employers will find greater success if they prioritize a list of candidate requirements, post attention-grabbing job advertisements at popular niche industry websites such as BioSpace.com, and invest in training programs for new hires that are almost-but-not-quite perfect.
3. Losing candidates to other organizations
No matter where you are in the U.S., it's unlikely that your biotech or pharma company is the only opportunity for job-seeking analysts, research associates, QA document specialists and scientists in the area. Perceived deficiencies in your hiring process, salary and benefits package, and even company culture can cost you the best candidates. For example, if you require biopharma job seekers to jump through too many hoops before making an offer, you may lose your top choice along the way. If you offer less than the average for a given position in your geographic area, your top choice may take your competitor's offer instead.
While the economy is largely out of the control of any employer, biopharma hiring managers and recruiters can choose to tackle most of these hiring challenges head on. A few strategic changes in key areas of your process may be enough to make the difference between nabbing great industry talent and continuing to operate with less.
Attract the best candidates with Biospace Job Postings. Post a Job in minutes and find top life science candidates.
Related Biotech Employer/Recruitment Articles
* 5 Keys to Capturing Top Talent
* Employment Offers Candidates Can't Refuse
* Recruiting Analytics: How Do You Measure Up?
https://www.captis.com/wp-content/uploads/2013/10/enewsletters.biospace.comjob_seeker14-9528132d2b112d548079f43813d70a078737145a.jpg
210
210
CAPTIS
https://www.captis.com/wp-content/uploads/2016/11/logo_transp_top_final.png
CAPTIS
2013-10-07 16:00:00
2017-03-22 17:01:38
Top 3 Hiring Challenges in Biopharma