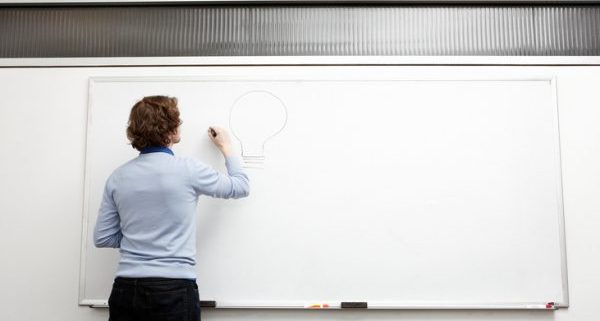 This article was originally published
here
If you walked through the sprawling exhibit floor of the San Diego Convention Center last week, you would have noticed products galore. Mannequins being pretend treated on hospital beds, and all kinds of medical devices being touted for surgeons and other buyers.
And yet the annual meeting of the American Academy of Orthopaedic Surgeons was less about rods and screws and the latest techniques in surgery, and more about bundled care and the shift from volume to value. And this despite the fact that the Trump administration appointees are putting a temporary pause on programs that expand or implement bundled care.
This is an important shift given that device vendors in the past would dazzle surgeons with the latest technologies as physician preference and large egos would rule hospital purchasing decisions. All of it without a thought placed on how much those shiny objects cost.
And now the pendulum has swung to where device manufacturers are casting themselves as partners to help solve hospital's problems.
Take Johnson & Johnson's DePuy Synthes for instance.
"We have more than 25 people in supply chain that goes to the hospital and help hospital management looking at end-to-end supply chain to look for opportunities for efficiencies and in inventory management," declared Juan-Jose Gonzalez, president of DePuy Synthes, in an interview at AAOS in an enclosed area of its exhibit. "And outside you will see the Johnson & Johnson Care Advantage that are looking at supporting patients before a procedure, during a procedure, and in the recovery phase.
Care Advantage is J&J's services business and this year at AAOS, all the major orthopedics players were eager to flex their services muscle.
In fact, even when Stryker launched its total knee on the reportedly million-dollar Mako surgical robot — that a Zimmer-Biomet executive dismissed as a "showbot" without directly naming it — the Kalamazoo, Michigan company was stressing the economic evidence and value to surgeons rather than a feat of engineering.
Here's Stuart Simpson, vice president and general manager, Stryker, explaining how doing a partial knee replacement using the Mako robot has proved value, in a phone interview last week.
"We have seen the 30-day complication rate reduced by 36 percent with Mako versus nonMako. And we have seen the cost of complications and readmissions for Mako cases 66% lower than nonMako cases in the 90-day period," he said. "And that's even accounting for the additional cost of using Mako."
The hope is the economic value will extend to the robotic use of total knee replacements as well.
Plus, just as J&J DePuy Synthes has its Care Advantage services platform and its own strategy to gain market share, Stryker has its Performance Solutions business aimed at improving hospital and OR efficiency, among other things.
Not to be outdone, the biggest hip and knee company by market share — Warsaw, Indiana-based Zimmer-Biomet — has also tweaked its consulting business to highlight its services chops. It's called Signature Solutions. At AAOS, the company's exhibit contained an impressive circular zone that showed off how the company is leveraging both new technology and partnerships to stay with the patient and the hospital from before a joint replacement or orthopedic procedure all the way to recovery at home.
Patient engagement is part of the new focus at Zimmer-Biomet's services business. The company has partnered with a firm called HealthLoop for better supporting patients who have to deal with information overload as they get ready for a joint replacement
"What HealthLoop does is really two key components – no. 1, it helps to break down that information so the patient gets messages before the stay and then also afterwards. So their care plan is sent to their phone, tablet or computer," explained Joe Tomaro who leads the go-to-market strategy of the Signature Solutions business, in a booth interview at AAOS. "The other part that Health Loop does is that it collects patient-related outcomes information as well as information post-surgery as to the number of physical therapy visits, home care visits, when did home care start – all of which is real important to estimate how much [the procedure] costs and all of that information you don't get from the payer until six months later."
The latter becomes exceedingly important in the Comprehensive Care for Joint Replacement Program which reimburses hospitals for collecting patient-reported outcomes. Zimmer-Biomet has also acquired a virtual rehab company called RespondWell to help joint replacement patients perform their daily physical therapy at home, thus reducing the need to go to a physical therapist.
Meanwhile, all this focus on services and value-based care by all the major players have not gone unnoticed by surgeons at AAOS.
"If you go out to the floor right now in Technical Exhibits, the big booths within all the large total joint companies — Zimmer, DePuy, Smith & Nephew — are all taken up with their programs to manage the bundles because they have now seen that managing the bundle is really important," declared Thomas Barber, an orthopedic surgeon with Kaiser Permanente and chair of AAOS' Council on Advocacy
And that's a sea from just being focused on titanium and steel implants and products.
Photo: Gregory Kramer, Getty Images
https://www.captis.com/wp-content/uploads/2017/03/medcitynews.comGettyImages-168818493-600-e4c2ffde3d4ffea4e7345bcce3ab9b3bf086467d.jpg
392
600
CAPTIS
https://www.captis.com/wp-content/uploads/2016/11/logo_transp_top_final.png
CAPTIS
2017-03-21 11:32:12
2017-03-22 14:59:13
The biggest takeaway from the annual meeting of orthopedic surgeons (AAOS)