This article was originally published
here

February 5, 2015
By Riley McDermid, BioSpace.com Breaking News Sr. Editor
The "war for talent" has never been greater, Karen Watson, vice president of human resources for CSL Behring, told BioSpace—and as the biotech sectors continue to rage on, so will large companies competing for the best candidates.
"Despite there being fewer positions overall in the sector, the war for talent has never been greater in my opinion," said Watson, who has been in HR for 16 years, 11 of which were spent in the pharma industry.
"I have supported R&D, commercial and manufacturing operations, which gives me a comprehensive understanding of the business," said Watson.
Stand Out From the Start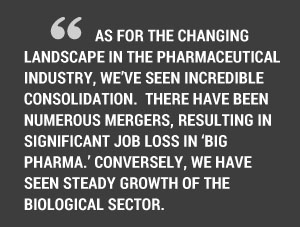 Having that rare combo of scientific talent and strong leadership skills will make you an instant standout for companies like CSL Behring, which has grown from 9,000 employees in 2011 to 12,000 worldwide in 2015.
"There is very intense competition among pharmaceuticals for scientific talent, and for people with strong leadership capabilities in all parts of the business. It's all about the talent game; you've got to have the best and brightest in your organization in order to innovate and grow," she said. "This will only intensify as the demand for new, highly differentiated products continues to grow."
The changing landscape of large companies acquiring smaller ones, and startups exiting as bolt-on acquisitions, have also changed the way human resource professionals look at hiring new talent. Often, a merging company can mean lost jobs as a firm streamlines its new assets, but that doesn't have to mean a loss of excellent talent.
"As for the changing landscape in the pharmaceutical industry, we've seen incredible consolidation," said Watson. "There have been numerous mergers, resulting in significant job loss in "Big pharma." Conversely, we have seen steady growth of the biological sector."
Remember, It's Not a "Job," It's a "Career"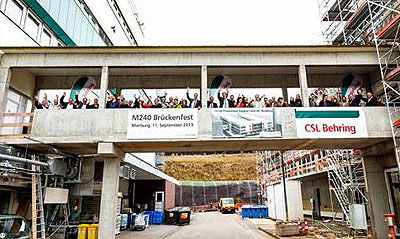 Many job seekers in biotech tend to forget that although they may be looking for a new job, they are also adding a new link to the chain of their career. That's why it is important to research everything about a company before you go in for an interview, and make sure you would work well within their "ecosystem." Even the largest companies are looking for employees who are a good fit for their corporate culture.
"I look for candidates who genuinely want to make a difference. One of our core values at CSL Behring is the commitment to meeting the needs of patients with rare and serious diseases," said Watson.
Be prepared to let your human resource interviewer know who you are as a person, what things you are passionate about, and how you'd translate that passion to a career choice with the company that would benefit you both—and be fun in the bargain.
"We look for people who want to be a part of our organization and truly contribute to making a difference in the lives of those who rely on our lifesaving therapies. They're the people who are highly engaged and driven," she added. "They will go the extra mile to make a difference, and who are always striving to make the company and our products world-class. Candidates with leadership skills are also essential to our growth. This includes good communication skills as a sub-set of leadership. Of course, technical expertise is a given."
Be in the Right Place, At the Right Time

When applying for that "dream job," it's crucial to keep in mind that companies are more likely to take you seriously as a candidate—and pass your resume on to higher ups—if they have some familiarity with you beforehand. In many cases, that can mean something as simple as having a networking connection at the firm, because employee referrals remain a tried and true way to get your foot in the door.
"Working at CSL Behring isn't just a job, it's a career. We're fortunate to have talented people, and we manage our talent so that employees have an opportunity to advance and grow. This enables us to fill a number of our positions internally," said Watson. "In addition to hiring and promoting from within, we use job boards, referrals from our employees, and search firms. "Employee referrals are often our best source for external talent."
In that vein, HR gurus strongly encourage younger, newer members of the biotech community looking to join a large multinational company to keep up their network. If there's a conference coming up, volunteer to go; if there's a mixer being held in your area for multiple companies, make sure to attend. You never know who you might meet and where they might wind up—and vice versa.
"Anything you can do to get industry experience and network with people in the industry will go a long way toward jump-starting your career. This might mean that your first role may not be your ideal position. Get your foot in the door, perform well and demonstrate your value. It is also important to learn the pharmaceutical business," said Watson.
Be Ready to Get Flexible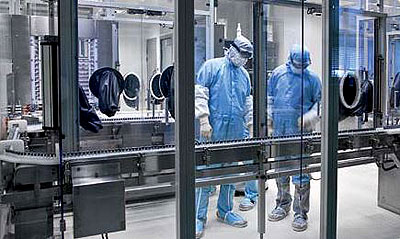 Also, be ready for the complexity working for a multinational demands, including flexible time schedules and a willingness to be ready to collaborate with colleagues who may be abroad. CSL, which is based in Australia, knows a lot about that challenge, said Watson.
"It's a complex industry, and the more you learn about all facets of the business from R&D to manufacturing and commercialization, will enhance your ability to succeed. I think it's also important to be flexible and develop an ability to collaborate with colleagues from across cultures," she said. "Scheduling meetings, for example, at times that are convenient for colleagues in other regions of the world may seem obvious, but it takes some people longer to get used to than others. Lastly, I'd point out that working in a multinational business does have its own unique set of demands on time, and often requires people to work non-traditional hours."
Check out the latest Career Insider eNewsletter – February 5, 2015.
Sign up for the free bi-weekly Career Insider eNewsletter.
https://www.captis.com/wp-content/uploads/2015/02/enewsletters.biospace.combiospace-news-csl-behring-97dcdcdae588e4d3f620d7eb360138c1b6549023.jpg
384
815
CAPTIS
https://www.captis.com/wp-content/uploads/2016/11/logo_transp_top_final.png
CAPTIS
2015-02-05 15:00:00
2017-03-22 17:19:26
Snag a Job: Here's How CSL Behring Makes Hiring Decisions