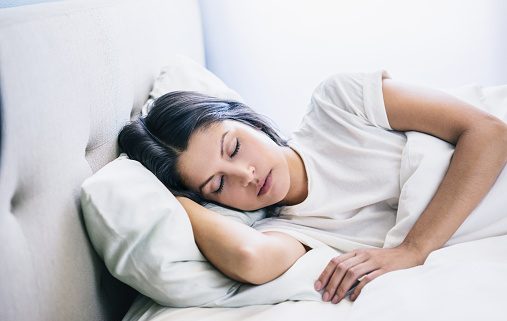 This article was originally published
here
Sleep: the one thing we all need, but many of us don't get enough of.
Adults between the ages of 18 and 64 need seven to nine hours of sleep each night, per the National Sleep Foundation's recommendation. Adults aged 65 and up need between seven and eight hours of sleep each night. The significance of sleep has even spread to the mainstream media, with Arianna Huffington writing a whole book (called The Sleep Revolution) about sleep.
For many, sleep disorders serve as a blockade to getting the necessary amount of sleep. In fact, approximately 70 million people across the United States suffer from sleep disorders. The World Health Organization notes that sleep disorders impact almost one billion people globally. And the prevalence of sleep disorders is increasing at a rate of 9 percent per year.
To solve this issue, Redwood City, California-based Somnology is collaborating with the National Institutes of Health's National Institute of Diabetes & Digestive & Kidney Diseases.
Somnology and the NIDDK will utilize the Somnology Plex Sleep Scanner to research how diet and environment can impact people's sleep metrics. Additionally, the organizations will create models of the human sleep cycle, which will be implemented in Somnology's software.
When compared with a traditional visit to a sleep center, the Plex offers consumers numerous benefits. In a phone interview with MedCity, Somnology CEO and cofounder Patrick Yam outlined a few. It often takes consumers several months to get in for a visit at a sleep center. The visit, which can cost anywhere between $2,000 and $7,000, only offers a snapshot of one's sleep patterns. "You're sleeping in a foreign bed and you've discounted the fact that sleep is dynamic," Yam said. After the visit, it takes around one month for a consumer to receive information and results.
The Plex, on the other hand, provides consumers with actionable data at a much faster rate. Users can wear the Plex while they sleep, and it monitors their breathing patterns, pulse and oxygen levels. Because it integrates with the MobileSleepDoc Pro app, users can easily see their results from their mobile device.
If left ignored, sleep disorders can have negative consequences on consumers' overall health and well-being. With sleep disorders come accentuated comorbidities like obesity, diabetes and Alzheimer's. "We need to get ahead of it," said Yam.
Despite the increasing problem of sleep disorders, individuals like Huffington and Yam continue to advocate for the cause. "Sleep can no longer remain a secondary benign concern," Yam said. "The adversarial health detriments are far too great."
Photo: Ray Kachatorian, Getty Images
https://www.captis.com/wp-content/uploads/2017/03/medcitynews.comGettyImages-543703255-1535dd581361620eb6fd5c9d383c3995c05931bf.jpg
338
507
CAPTIS
https://www.captis.com/wp-content/uploads/2016/11/logo_transp_top_final.png
CAPTIS
2017-03-28 13:33:44
2017-03-29 07:25:38
Sleep, sweet sleep: Somnology, NIH team up for sleep research