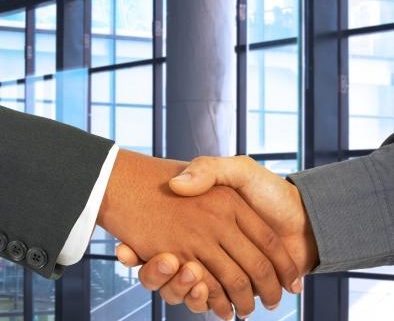 This article was originally published
here
PBR Staff Writer Published 01 February 2018
Seattle Genetics has agreed to acquire Cascadian Therapeutics, a clinical-stage biopharmaceutical company engaged in the development of product candidates for the treatment of cancer, for around $614m.
The acquisition would improve Seattle Genetics' late-stage clinical pipeline with Tucatinib, an orally available and highly selective tyrosine kinase inhibitor (TKI) for patients with HER2-positive metastatic breast cancer
As per the terms of the merger deal, Seattle Genetics will pay $10.00 per share to the shareholders of Cascadian.
Cascadian's pipeline also features an immuno-oncology agent, currently in preclinical development.
Tucatinib works by preferentially targeting HER2, a growth factor receptor that is overexpressed in various cancers like breast, ovarian, colorectal and gastric.
Seattle Genetics president and CEO Clay Siegall said: "Tucatinib would complement our existing pipeline of targeted cancer therapies, provide a third late-stage opportunity for a commercial product in solid tumors and expand our global efforts in breast cancer.
"It also leverages our broad expertise and resources to advance and expand the tucatinib program for patients. Beyond breast cancer, we believe there may be opportunities for tucatinib in other tumor types, such as HER2-positive metastatic colorectal cancer."
Currently, tucatinib is being assessed in a phase 2 trial named HER2CLIMB in patients with HER2-positive (HER2+) metastatic breast cancer.
Tucatinib had cleared a phase 1b program in which it was trialed as a single agent and in combination with both chemotherapy and other HER2-directed agents like Herceptin (trastuzumab) and Kadcyla (trastuzumab emtansine).
The data from the phase 1b trials proved that the combination of tucatinib with capecitabine and trastuzumab was generally well-tolerated while demonstrating clinical activity in patients with and without brain metastases.
Cascadian Therapeutics president and CEO Scott Myers said: "This agreement represents a very positive outcome for patients with HER2-expressing cancers, our employees and for our stockholders.
"Seattle Genetics has the development and commercial capabilities and the resources needed to more fully realize the potential of tucatinib as a new best-in-class treatment option for metastatic breast cancer, colorectal cancer and potentially for other indications."
Subject to customary closing conditions, the transaction is expected to be completed in the first quarter of this year.
In late January, Seattle Genetics' Adcetris (brentuximab vedotin) was approved in Europe to include the treatment of adult patients with CD30-positive cutaneous T-cell lymphoma (CTCL), who had at least one prior systemic therapy.
---
Image: The deal adds late-stage breast cancer program to Seattle Genetics' oncology pipeline. Photo: courtesy of Stuart Miles at FreeDigitalPhotos.net.
https://www.captis.com/wp-content/uploads/2018/01/ID-10045667.jpg
400
394
CAPTIS
https://www.captis.com/wp-content/uploads/2016/11/logo_transp_top_final.png
CAPTIS
2018-01-31 15:00:00
2018-02-06 10:49:19
Seattle Genetics to buy Cascadian Therapeutics for $614m