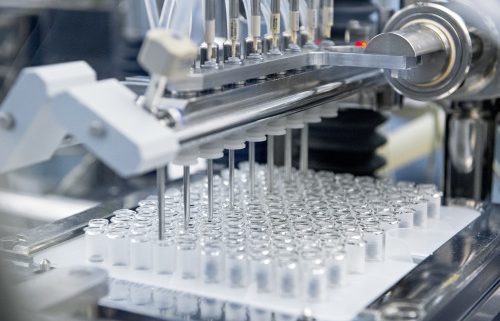 This article was originally published
here
PBR Staff Writer Published 12 December 2017
Sanofi's Admelog (insulin lispro injection) has been approved by the US Food and Drug Administration (FDA) to help diabetic patients control their blood sugar levels at mealtime.
The approval from the drug regulator covers adults and pediatric patients aged 3 years and older with type 1 diabetes mellitus and adults with type 2 diabetes mellitus.
Admelog is now the first short-acting follow-on insulin product to be approved for the treatment of diabetes in the US.
A fast-acting insulin, Admelog is identical to Humalog, also an insulin lispro 100Units/mL which is currently approved by the FDA.
FDA Commissioner Scott Gottlieb said: "One of my key policy efforts is increasing competition in the market for prescription drugs and helping facilitate the entry of lower-cost alternatives.
"This is particularly important for drugs like insulin that are taken by millions of Americans every day for a patient's lifetime to manage a chronic disease."
Sanofi said that it will make Admelog available in vials and the SoloStar pen, which is a disposable insulin pen platform in the US.
In Europe, Admelog had secured marketing authorization as a biosimilar, under the name, Insulin lispro Sanofi, in July this year.
Sanofi Global Diabetes and Cardiovascular executive vice president and head Stefan Oelrich said: "Sanofi has a deep heritage and broad experience in providing treatments for people living with diabetes. Complementing our existing insulin portfolio, Admelog will offer a more affordable option for those who require control of their blood sugar levels at mealtime.
"The approval of Admelog is an important milestone for Sanofi in our mission to serve patients living with chronic diseases such as diabetes."
The FDA advises that Admelog can be given to the patient by injection under the skin subcutaneous infusion through an insulin pump, or by intravenous infusion.
It also added that the dosing of the diabetic drug should be customized as per the patient based on the route of administration and the individual's metabolic needs, blood glucose monitoring results and also glycemic control goal.
---
Image: Sanofi will launch Admelog in vials and the SoloStar pen. Photo: courtesy of Sanofi.
https://www.captis.com/wp-content/uploads/2017/12/sanofi-injections-image.jpg
334
500
CAPTIS
https://www.captis.com/wp-content/uploads/2016/11/logo_transp_top_final.png
CAPTIS
2017-12-11 21:12:00
2017-12-15 06:48:57
Sanofi's Admelog (insulin lispro injection) gets FDA approval to treat diabetes