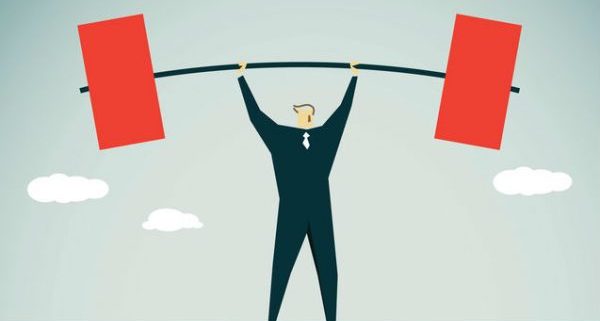 This article was originally published
here
It's easy to see how Arena Pharmaceuticals grew to be a fragmented and strained biopharma company.
Founded in 1997, the San Diego, California startup was dedicated to the research and development of drugs targeting G-protein-coupled receptors (GPCRs).
Out of its preclinical research came a number of promising candidates. Among them; lorcaserin, a potential weight loss therapy. How could that not sell in a world battling an obesity epidemic?
Money was raised and resources were pumped into advancing lorcaserin — later sold as Belviq. Meanwhile, the R&D engine kept churning to produce more GPCRs.
As Arena struggled to balance its early-stage and late-stage assets, the clinical pipeline in the middle was being ignored, said new CEO Amit Munshi.
"The company essentially became, if you could imagine, a barbell," Munshi said in a phone interview. "On one side you had this fantastic g-coupled-protein receptor platform and on the other side you had the build-out around Belviq."
It was too much for the team to balance. By 2012, however, an end to the resource strain was in sight.
After a long battle with the FDA, lorcaserin was provisionally approved for sale in the United States. It was a major milestone, but as Arena's five-year stock price demonstrates, the drug fell well short of sales expectations.
Instead of funding the preclinical and clinical pipelines, lorcaserin was costing Arena and its commercialization partner money.
Under an earlier agreement, Eisai had taken ownership of Belviq's marketing and sales. It was required to pay Arena over 30 percent in royalties in return — enough to dash Eisai's hopes of turning a profit, but not enough to help Arena offset the cost of its obligations, which included an $80 million Phase 4 cardiac outcomes trial.
Belviq was dragging the organization down, money was hemorrhaging from the preclinical research arm and its clinical assets were going nowhere.
Trimming the fat
That's the situation Munshi signed up for when he took over as CEO in May 2016.
"The company was really in no man's land 12 months ago," he recalled. "It was a discovery research company without the capital to do discovery research. It had a bunch of products in the clinical development portfolio but without the capital or the manpower to progress those products forward. And it had Belviq on the other side, which was relatively flat in terms of sales, but we had substantial obligations."
The more he looked at it, the more he realized the company couldn't be everything to everybody. His job was to strip back the clutter to identify the real potential.
It wasn't Belviq.
"We focused on three sets of activities," Munshi said.
The first step was divesting the research discovery platform, which was burning around $25 million in cash each year. Munshi held on to a few economic assets and spun the rest into a separate entity called Beacon Discovery, headed by Arena cofounder Dominic Behan.
The second major task was to stem the financial bleed from Belviq.
Two other weight loss drugs, Orexigen's Contrave and Vivus' Qysmia, were approved around the same time. All three have struggled with sales. Munshi's solution was not to reinvigorate the franchise; he worked with the company's board to formally step back.
"I've spent very little time thinking about what went wrong because it's largely irrelevant to our story going forward," Munshi said.
Arena's team began working with Eisai towards a more mutually beneficial argeement. The resulting deal allowed Arena to step back into a passive role, forfeiting its clinical obligations in return for a significant reduction in royalties, to between 9.5 and 18 percent.
Resetting the bar for royalties took some of the upfront pressure off Eisai as it struggled to find its feet. Arena, meanwhile, stood to save up to $100 million in expenses.
Starting fresh
The final piece of the puzzle was the company's clinical pipeline. It had been neglected, but according to Munshi, held huge potential.
A new clinical development architecture needed to be built, to progress the drug candidates and to serve as the basis for a reimagined Arena Pharmaceuticals.
"A big part of my job is being able to convince a really strong executive team to join Arena. As soon as people see what we're doing, see the pipeline and what's ahead. It really turns a lot of heads," Munshi said.
About half of the company is now dedicated to product development, compared to just a handful of people a year ago. He added a medical affairs team, pricing experts, and more clinical expertise. There was only one physician when he joined, now there's six.
Arena's pipeline centers around what they hope are better versions of existing drugs. The pathways, mechanisms and market potential are all well characterized and proven. With better chemistry and pharmacokinetics, Munshi believes his company has an edge.
The most advanced candidate is ralinepag (APD811), an oral therapy that selectively binds certain prostacyclin (IP) receptors. It works to widen blood vessels (vasodilation) for patients with pulmonary arterial hypertension (PAH).
Ralinepag, Mushi said, compares to Actelion's Selexipag, an IP receptor that entered the U.S. market in January 2016. Its sales totaled 245 million Swiss francs (US$245 million) that year.
"We believe we've got the next generation molecule. We've got better pharmacokinetics and better potency that Selexipag," he said.
A Phase 2 data readout for ralinepag is expected mid-year.
Next in line is etrasimod (APD334), an oral, next-generation therapy for autoimmune diseases, including ulcerative colitis. It works by selectively targeting S1P receptor subtypes.
"We believe etrasimod is an improved version of a drug called ozanimod," Munshi stated, adding that the latter drug was the cornerstone of Celgene's $7.3 billion acquisition of Receptos.
As with ozanimod, etrasimod has the potential to treat multiple indications. Arena is working on four right now. Data from several of those is expected in Q4 of 2017.
The third key compound is APD371, which binds cannabinoid 2 (CB2) receptors. It has a Phase 2 readout slated for the fourth quarter of this year in pain associated with Crohn's disease.
"It's important to remember that Arena really hasn't had efficacy data on any compound in the last five-to-seven years," Munshi explained. "And this year we expect somewhere between three and five clinical data readouts."
That could lead to new financing and more evidence of a fresh start. Arena is slowly but surely changing the conversation.
The culture is changing too. Around 90 percent of the management team and over 50 percent of the wider crew joined after the new CEO, most in the last 180 days.
All of that begs the question: Did the team consider a name change?
"Yes, we did. It's something I would have liked to do," Munshi said ruefully. "However, name changes cost a lot of money and they are operationally distracting."
It's not just the name and ticker symbol. The company markets two products in some 25-odd countries, he noted, which would have made it a large undertaking. So they settled on a refresh of the logo and the website, for now.
"I want to focus on a few things and really do them well," he said.
In a nutshell, that's the new Arena.
Photo: erhui1979, Getty Images
https://www.captis.com/wp-content/uploads/2017/03/medcitynews.comGettyImages-471748714-1-6-ec66b02d7d861055e6ee39c3d92305f97356fbad.jpg
438
600
CAPTIS
https://www.captis.com/wp-content/uploads/2016/11/logo_transp_top_final.png
CAPTIS
2017-03-31 16:22:33
2017-04-06 12:20:23
Same name, different company: Arena's new CEO cuts the fat