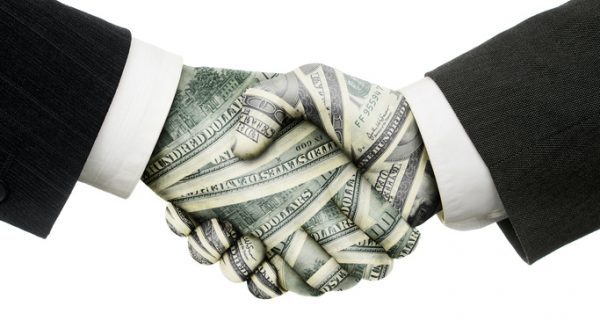 This article was originally published
here
By Rock Health's count, there were 20 digital health mergers and acquisitions in the first quarter of 2017. Although Castlight Health's acquisition of Jiff was interesting, it's not the size of the deals that's a head turner so much as the fact that many took place beyond the usual locales of Silicon Valley, Boston, and New York.
It's also worth noting that Rock Health generally takes a more conservative approach to assessing deal flow on a quarterly basis than, say, StartUp Health. Rock Health counted 71 digital health deals totaling more than $1 billion (but a lot less than the $2.5 billion StartUp Health counted).
The biggest deal for the quarter was unquestionably McKesson's $1.1 billion acquisition of CoverMyMeds, a Columbus, Ohio-based technology developer to automate medication prior authorizations for pharmacies, prescribers, payers and pharmacy benefits managers.
Who were the investors? JumpStart and Charles Hallberg were among the first investors in CoverMyMeds. Francisco Partners, Medical Growth Fund, and SaaS Capital also backed the business.
Retail health kiosk businesses higi, based in Chicago raised $40 million in 2016 for the development of retail partner support tools. Last month, it acquired a Seattle, Washington-based company that developed a rewards system to encourage healthy behavior — EveryMove.
Who were the investors? EveryMove investors included Premera Blue Cross in Washington state, Blue Cross and Blue Shield of Nebraska, BlueCross BlueShield Venture Partners and Seattle angel investors.
RxWiki and TeleManager's merger gave birth to Digital Pharmacist, an Austin, Texas-based company that developed a marketing platform to support community pharmacists to give them the kind of engaging digital resources that big box drugstores have at their disposal. Digital Pharmacist acquired PocketRx, a mobile app for prescription refills based in Shreveport, Louisiana.
Telemedicine technology group GlobalMed in Scottsdale, Arizona acquired TreatMD, a Miami, Florida-based, bootstrapped telemedicine company.
Birmingham, Alabama based DAXKO acquired Denver-based Zen Planner, a member management software company for gyms and sports clubs in Colorado, Mainsail Partners is a Zen Planner investor.
Rock Health's report notes that with 20 digital health companies that have raised more than $100 million since 2011, there are more M&A deals to come this year.
The report also spotlights new funds targeting digital health. Veteran digital health investors Oak HC/FT are raising a $500 million fund. Venrock, which is a major digital health investor, closed a $450 million fund — its eighth. The fund invested in both Castlight Health and Jiff. New York-based Lux Capital raised a $400 million fund.
Among the brand-spanking new funds in the first quarter include Biomatics Capital's $150 million fund launched by two Gates Foundation executives that will target genomics and data-driven healthcare.
The $100 million Section 32 fund in San Diego is being launched by Bill Maris, former CEO of Google Ventures.
Spectrum Health in Grand Rapids, Michigan is launching a corporate venture capital arm to invest in health technologies that lower the cost of healthcare and improve the patient experience. Spectrum Health is a not-for-profit, integrated, managed care health care organization.
Photo: Nicols Meroo, Getty Images
https://www.captis.com/wp-content/uploads/2017/04/medcitynews.comhandshake_dollar-600x450-ef29a4c4aff0f79b4827088ac021afd65ecf00d2.jpg
450
600
CAPTIS
https://www.captis.com/wp-content/uploads/2016/11/logo_transp_top_final.png
CAPTIS
2017-04-05 02:36:31
2017-04-06 12:19:31
Rock Health highlights geographic diversity of digital health M&A deals