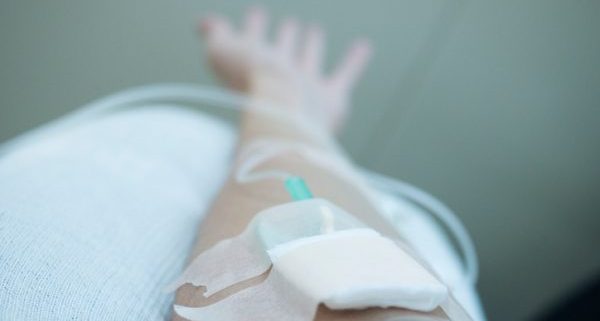 This article was originally published
here
Late Tuesday, the FDA gave Roche subsidiary Genentech the final green light to market Ocrevus (ocrelizumab), a monoclonal antibody for the treatment of multiple sclerosis (MS).
We've seen this drug before. It's an updated version of Rituxan (rituximab), first approved in 1997. Both share the same anti-CD20 mechanism of action, though the manufacturing is slightly different (Ocrevus is fully humanized to reduce the likelihood of an immune response).
It's an old drug, with a lot more to give. Here are just some of the ways Ocrevus and Rituxan are changing the medical landscape.
It's the first disease-modifying drug for the most severe form of MS
Approximately 85 percent of patients are diagnosed with relapsing-remitting MS. This subtype is characterized by periods of disease stability, 'attacks' when symptoms worsen, and then a gradual recovery of some of the lost function as the disease subsides once again.
By comparison, primary-progressive multiple sclerosis (PPMS) is a downward slope with no flat ground. It affects around 10 percent of MS patients, who experience a steady worsening of symptoms.
Since the 1990s, many different therapies have been approved for relapsing-remitting MS. However, none have been able to alter the course of PPMS.
In a study of 732 patients with a primary-progressive diagnosis, Ocrevus substantially delayed the advance of the disease. It's far from a cure and many patients didn't respond — but something is better than nothing.
It runs counter to the longstanding belief that MS is driven by T-cells
Both Ocrevus and Rituxan target a specific receptor called CD20, which is expressed on the surface of mature B-cells. This means the drug can selectively eliminate a core component of the immune system, which gives rise to certain lymphomas, leukemias, and autoimmune diseases.
After gaining approval in 1997 for the treatment of non-Hodgkin's lymphoma, scientists began researching Rituxan's potential to treat rheumatoid arthritis (RA), a B-cell mediated autoimmune condition. In 2006, it won approval for RA patients that didn't respond to the frontline therapies.
Multiple sclerosis was not a natural fit, as Ron Winslow wrote in STAT. The disease is caused by an autoimmune destruction of the myelin sheath surrounding nerve cells. This impairs the nerve's ability to send signals within and between the brain, spinal cord and the rest of the body.
For years, the scientific consensus was that the MS was driven by T-cells, operating independently of B-cells. They somehow penetrate the blood-brain barrier and are found at the scene of the crime, in and around the characteristic lesions that form in the brain.
The approval of Ocrevus, which targets B-cells, not T-cells, is a final endorsement of scientists who argued both arms of the adaptive immune system play a role. T-cells may inflict the damage, but B-cells are a co-conspirator, potentially by presenting antigens, secreting chemical signals known as cytokines, or through the production of targeted antibodies.
It's forecast to be a blockbuster MS franchise
Prior to the approval, Evaluate Pharma estimated that Ocrevus would hit global sales of close to $4 billion in 2022.
Genentech has since announced an intended list price of $65,000. That's reasonable, given the drug delivered a 47 percent reduction in annualized relapse rates compared to Rebif, a first-generation MS therapy that sells for around $86,000.
Biogen's Tecfidera entered the MS market at $55,000 per year in 2013 and clocked up $2.9 billion in sales in the first year. Trials had shown it reduced relapse rates by 67 percent when compared to a placebo.
Of note, Ocrevus will be delivered via intravenous infusion twice a year. Convenience-wise, that's somewhere between the cumbersome subcutaneous Rebif injections three times per week and the ease of the once-daily oral Tecfidera pill.
There's plenty more in the tank
As Ocrevus enters the game, Rituxan powers on.
Roche collected $7.3 billion from Rituxan sales in 2015. While the figure is projected to decline over the coming years, it's still on track to make around $5 billion per year by 2020.
Developed by Biogen Idec, who later partnered with Genentech, Rituxan was designed as a cancer therapy. And yet it has gone on to enhance the quality of life and lifespan of patients with various autoimmune diseases.
It looks promising in systemic lupus erythematosus trials, another B-cell mediated autoimmune condition that lacks any effective treatments. It's being studied in autoimmune anemias, Sjogren's syndrome, autoimmune pancreatitis — the list goes on. Rituxan is even being used off-label to prevent organ rejection in transplant patients.
Against all odds, the B-cell depletion effects have also shown early promise in treating chronic fatigue syndrome — a condition that confounds the medical community.
Most recently, Genentech began enrolling patients in Phase 3 trials of Rituxan in pemphigus vulgaris (PV), an autoimmune skin condition.
If that's not a successful drug, I don't know what is.
Photo: YDL, Getty Images
https://www.captis.com/wp-content/uploads/2017/03/medcitynews.comGettyImages-661949055-600-2924a5bd94f9b150b8a8b5d1c1913f76e1e1f628.jpg
400
600
CAPTIS
https://www.captis.com/wp-content/uploads/2016/11/logo_transp_top_final.png
CAPTIS
2017-03-29 12:59:58
2017-04-06 12:20:54
Roche's new MS drug Ocrevus is already a remarkable success