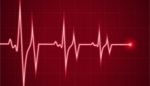 This article was originally published
here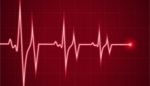 Portfolio diversification, improving time to market and the use of real-world evidence are top priorities amongst R&D leaders at medtech companies, according to data from a new survey.
Investigators in the survey, performed by Deloitte and AdvMed, were looking to explore challenges R&D leaders face in medtech and how they are responding to shifts throughout the industry.
The report includes responses from research and development leaders at 22 mid-sized and large medtech companies, surveyed between April and August this year. The survey included questions on R&D investments, sources of innovation, regulatory impacts and other priorities and challenges, Deloitte wrote in the report.
Of the executives surveyed, 86% said that portfolio diversification tops their priorities for handling a "need to drive innovation, improve margins and reduce cost." A total of 82% reported accelerating time to market as a priority, while 77% said that leveraging real-world evidence in product development was a top concern.
Only 64% and 55% of respondents indicated that developing digitally enabled solutions and software and improving product quality or reducing risk were priorities, respectively.
Medtech may be looking more to nontraditional partners, including tech and healthcare companies, to drive their innovation, Deloitte reports. Eighty-two percent of companies surveyed said they plan to seek such collaborations over the coming years, almost double the current 42%.
Increasing complexity amongst global regulatory bodies was identified by 95% of respondents as a top challenge for R&D leaders over the next three to five years, while 64% of respondents said that regulatory complexity was affecting new product development decisions.
New payment models are contributing significantly to shifts in R&D focus according to the report. Sixty-eight percent of respondents said that they changed their focus on innovation due to "payment model and care delivery reforms."
While 100% of those surveyed said that they were investing in device connectivity, 77% said that data integration in new technology was a "key challenge," according to the report.
In response to the challenges, a total of 73% of those surveyed said they are adopting hybrid operating models that combine centralized and decentralized resources, according to Deloitte.
The post Report: Medtech R&D looking to diversification, non-traditional partners to handle hurdles in innovation appeared first on MassDevice.
https://www.captis.com/wp-content/uploads/2018/12/heartbeat-small-150x86.jpg
86
150
CAPTIS
https://www.captis.com/wp-content/uploads/2016/11/logo_transp_top_final.png
CAPTIS
2018-12-04 12:43:27
2018-12-04 14:01:05
Report: Medtech R&D looking to diversification, non-traditional partners to handle hurdles in innovation