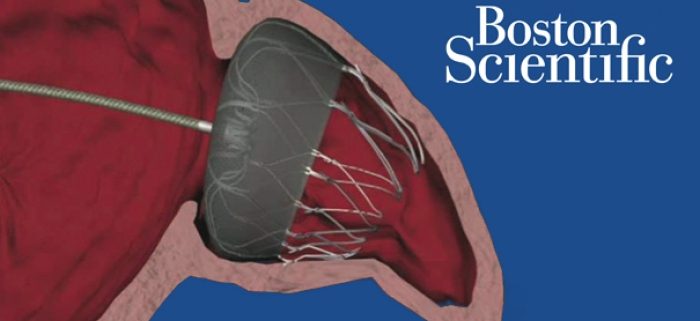 This article was originally published
here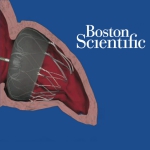 A prominent cardiologist is calling for a stop to left atrial appendage closure procedures using Boston Scientific's (NYSE:BSX) Watchman device, claiming the procedures, which seek to reduce stroke in patients with nonvalvular atrial fibrillation, result in the opposite.
Dr. John Mandrola argues that randomized, controlled trials of the Watchman, designed for LAA closure, showed the device failed to reduce ischemic stroke, despite being designed for just that purpose.
"Yet we look away; or we let advocates distract us with complicated statistics," Dr. Mandrola wrote in an article on Medscape. "I've avoided calling for a halt to LAA closure for as long as possible, but 2 recent events have changed my mind."
Mandrola said that the 1st motivation to strike out against LAA comes from him "feeling pressure" from colleagues to organize a left atrial appendage closure program at his hospital, due to other hospitals in his area developing similar programs.
His 2nd motivation comes from other physicians "irrational exuberance" for the procedure. Mandrola referenced a recent study from the Transcatheter Cardiovascular Therapeutics meeting this year, which he called "deeply flawed."
"This nonrandomized, nonadjudicated series of nearly 4000 US patients implanted with the Watchman device, included as its primary end point safety data reported by device representatives present on the day of the procedure," Mandrola wrote.
Mandrola said that in 2015, he wrote applauding the Centers for Medicare and Medicaid Services decision to restrict use of the Watchman to patients with contraindications to warfarin, despite FDA approval outside those qualifications.
Data from the Protect-AF trial, which compared the Watchman device to warfarin in patients with AF did not pass FDA muster, Mandrola said, despite being non-inferior to warfarin in a composite endpoint of cardiovascular death, systemic embolism and stroke. As a result, the FDA requested another trial.
"At this point, the FDA was correct. If occlusion of the left atrial appendage works it should reduce ischemic stroke and systemic embolism. Yet a review of the primary end points from table 2 of the Protect-AF Lancet publication reveals a 50% higher rate of ischemic strokes plus systemic embolism in the Watchman arm," Mandrola wrote. "Increasing the concern from this signal of inefficacy is the fact that 15% of patients in the Watchman arm remained on anticoagulation."
Mandrola argues that a wealth of the data on the Watchman shows the device to be not up to muster, despite manipulations of statistics to make it seem so.
"A reader of the published literature would not know Watchman failed both its efficacy end points in Prevail. How can this be? It bothers me; it should bother you," Mandrola writes. "The evidence is clear and consistent: occlusion of the left atrial appendage with Watchman fails to protect against ischemic events. … Implantation of devices in the left atrial appendage should either stop or be done only as part of a clinical trial that includes a control group."
https://www.captis.com/wp-content/uploads/2016/11/www.massdevice.comboston-scientific-watchma-c41248eeaf3a1705e00eb09ebc190090da310131.jpg
400
700
CAPTIS
https://www.captis.com/wp-content/uploads/2016/11/logo_transp_top_final.png
CAPTIS
2016-11-10 15:00:00
2017-03-22 17:31:51
Renowned Cardiologist Calls for a Halt to Boston Scientific's Watchman Implants