This article was originally published
here

June 11, 2015
By Riley McDermid, BioSpace.com Breaking News Sr. Editor
Waltham, Mass.-based Radius Health (RDUS) is focused on developing new therapeutics for patients with osteoporosis as well as other serious endocrine-mediated diseases.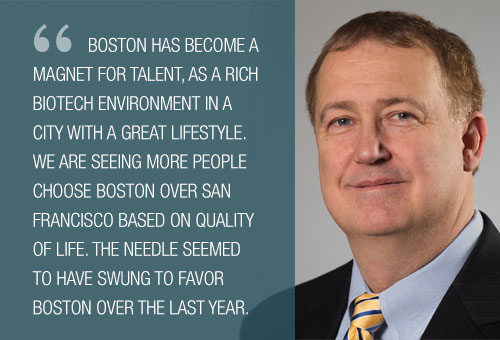 Radius is committed to the research and development of new therapeutics for the large and underserved osteoporosis market. The company's lead investigational drug product candidate, abaloparatide (BA058), is in development, in both injection (Abaloparatide-SC) and transdermal (Abaloparatide-TD) methods of administration, for the potential prevention of fractures in post-menopausal women at risk of fracture from osteoporosis.
Greg Williams, chief development officer at Radius, is a pharmaceutical industry and drug development veteran with more than 30 years of experience leading new product development, regulatory affairs, lifecycle management and commercialization for both small biotechnology and large pharmaceutical companies. Prior companies include The Medicines Company (MDCO), Yamanouchi Pharma America, Theraport Biosciences, GlaxoSmithKline Consumer Healthcare, and Parke-Davis Pharmaceutical.
BioSpace (DHX) chatted with Williams about where he sees Radius growing in 2015 and how the company is always on the lookout for the right cultural fit.
1. Where are you looking to add staff this year?
Radius is in high growth mode. We expect the company to more than double in size this year. Our search for talent spans science, clinical, development and commercial.
2. What's the number one thing you look for in a candidate?
Our first choice is a candidate that has demonstrated an ability to succeed in accomplishing self-directed goals. Radius is an entrepreneurial environment so our strongest candidates show that they can build on the work of others, mobilize or lead teams, and enjoy setting and delivering on audacious goals.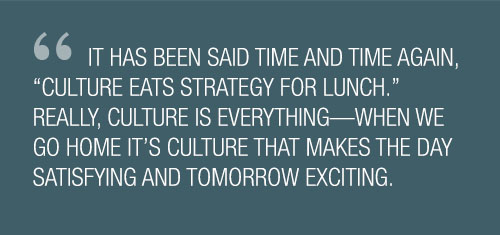 3. Walk us through your interview process—how it starts, how long it typically lasts, and what you're looking for when hiring.
The interview process at Radius is designed to allow the candidate to experience the Company culture while we mutually learn about how we may work together. Often a member of our HR team will meet the candidate first by phone and then schedule a visit to our offices to meet the hiring manager and team members. We appreciate hearing about specific examples of how candidates identified, solved and delivered on key business objectives during their career.
A key part of success at Radius is growing as an individual within a learning environment. We'll ask a candidate to share with us their personal development goals and examples of how they have undertaken developing "brand me."
4. What do you think makes an applicant stand out?
Over the last year we have been blown away by the level of talent in our industry. Terrific energy, a clear eyed view of what it takes to create success, enjoying collaborative high performance teams – these are the applicants that immediately go to the "A Player" list.
5. What hiring trends have you seen in 2015, and how have those changed or differed from last year?
This year we are seeing an upswing in candidates looking for a growing company where there is a clear commitment to innovation and enough "elbow room" to express their creative talent. Boston has become a magnet for talent, as a rich biotech environment in a city with a great lifestyle. We are seeing more people choose Boston over San Francisco based on quality of life. The needle seemed to have swung to favor Boston over the last year.
6. How important is a "culture fit" for your company?
It has been said time and time again, "culture eats strategy for lunch." Really, culture is everything—when we go home it's culture that makes the day satisfying and tomorrow exciting. Biotech is a team sport and winning comes when the right players evolve a way of working that accelerates the solution of challenges and builds a virtual cycle of positive feedback. Success is addictive and culture creates success.
Check out the latest Career Insider eNewsletter – June 11, 2015.
Sign up for the free bi-weekly Career Insider eNewsletter.
https://www.captis.com/wp-content/uploads/2015/06/enewsletters.biospace.combiospace-news-radius-heal-a3dd0663651893c98dbb81901a62fd6cbcb14c54.jpg
384
815
CAPTIS
https://www.captis.com/wp-content/uploads/2016/11/logo_transp_top_final.png
CAPTIS
2015-06-10 16:00:00
2017-03-22 17:19:14
Radius Health Plans to Double Staff in 2015, Exec Tells BioSpace