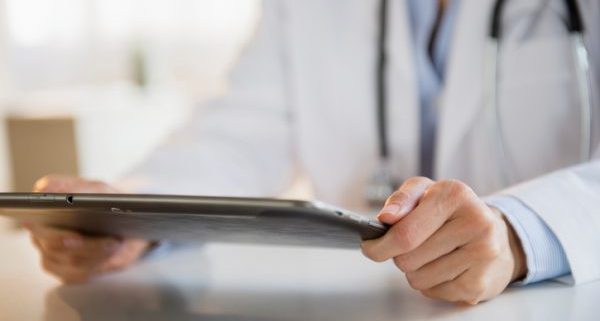 This article was originally published
here
As it turns out, some physician specialties are more likely than others to adopt and use EHR systems.
The CDC's 2015 National Electronic Health Records Survey took a closer look at which physicians were more wired than others.
The NEHRS gathered information from nonfederal office-based patient care physicians about certain aspects of their practice. Anesthesiologists, radiologists and pathologists are not included in the survey. It is conducted each year by the National Center for Health Statistics and is sponsored by the ONC.
The 2015 survey is based on responses from 10,302 physicians between August and December 2015. The unweighted response rate was 51.9 percent, while the weighted response rate was 49.2 percent. Physicians could respond via the internet, mail and phone.
Based on physicians' responses, the NCHS created a table that summarized physicians' adoption of EHR and EMR systems. The table broke physicians' adoption levels into three categories: use of any EHR/EMR system, use of a basic system and use of a certified system.
Use of a basic system was defined as a system inclusive of various functionalities, such as "patient history and demographics, patient problem lists, physician clinical notes, comprehensive lists of patients' medications and allergies, computerized orders for prescriptions and the ability to view laboratory and imaging results electronically," as per the Institute of Medicine's definition. Use of a certified system was defined by a physician responding "yes" to having a system that "meets meaningful use criteria defined by the Department of Health and Human Services," as per an ONC data brief. The table points out that not every certified EHR system meets the definition of a basic EHR system.
After parsing through the data, a few specialties came out as the clear winners for adopting any type of EHR or EMR system. Approximately 95.6 percent of cardiologists reported using any EHR. Additionally, 64.4 percent of cardiologists said they used a basic EHR system, and 83.2 percent reported using a certified system. Neurologists were also likely to use EHRs, with 94.5 percent reporting to using any EHR or EMR system. About 75.7 percent of neurologists said they used a basic system, and 89.9 percent said they used a certified system.
Psychiatrists, however, were on the low end of the spectrum. Only 61.3 percent of psychiatrists said they used any type of EHR system. A meager 15.5 percent of psychiatrists reported using a basic EHR system, and 40.8 percent said they used a certified system. Dermatologists also had a relatively low rate of adopting any type of EHR or EMR system. While 70.2 percent of dermatologists reported using any type of EHR, only 21.3 percent said they used a basic system and 62.3 percent said they used a certified system.
Photo: JGI/Jamie Grill, Getty Images
https://www.captis.com/wp-content/uploads/2017/03/medcitynews.comGettyImages-591404019-600-2964e60c7e80f6efc19d26d8a4f0cd612334e238.jpg
399
600
CAPTIS
https://www.captis.com/wp-content/uploads/2016/11/logo_transp_top_final.png
CAPTIS
2017-03-27 09:37:45
2017-03-29 07:25:54
Psychiatrists are least likely to use EHR, CDC survey finds