This article was originally published
here

October 15, 2015
By Angela Rose for BioSpace.com
Whether you've been searching for a new life science job for months or just started sending out resumes last week, having an employer call you to schedule an interview can feel like a cause for celebration. It's certainly something you can be proud of—you've made it further along in the screening process than the majority of applicants, after all. But before you spend too long on that victory dance, remind yourself that you still only have one foot in the door. You need to make the best possible use of this coveted face-to-face opportunity if you want to land the position.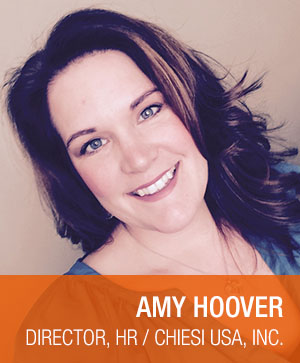 Amy Hoover, Director of Human Resources at Chiesi USA, Inc.—a pharmaceutical company that focuses on developing and promoting products for hospitals, rare and chronic diseases and adjacent specialties—recently shared her foolproof tips for turning an interview into a job offer with BioSpace.
1. Don't make common sense mistakes.
According to Hoover, it's essential that candidates get the "nuts and bolts" of interviewing right if they don't want the interviewer to eliminate them from the short list immediately. She says, "Failing to show up on time or apologize for delays beyond your control, not having a firm handshake, not looking the interviewer in the eye, not answering questions with specifics or rambling on too long, or failing to show excitement about the opportunity are deal breakers for most employers."
2. Give meaty answers to the questions you are asked.
You're understandably nervous, and you know that the hiring manager only has a short amount of time for your interview. As a result, your answers to the questions you're asked are simple and straightforward. However, while keeping your responses concise is great, you may be missing out on the opportunity to subtly show the employer that you understand their organization and its needs as well as how you fit within them.
"Candidates who are really on top of their game will find creative ways to tell an interviewer more about themselves beyond the specific question asked of them," says Hoover. "For example, if an interviewer asks 'Why are you interested in working for our company?' a candidate may give an authentic response that tells us what interests them, such as 'Chiesi seems like a very family-friendly organization.' But this response doesn't tell the interviewer anything about the candidate except that he or she might like that type of environment."
"A more impressive candidate will provide additional details that tie back to the company's interests," she continues. "Such as, 'Well, Amy, I noticed in my research that Chiesi places high value on candidates who have broad experience. In my past roles, I've had the opportunity to gain exposure in all areas of quality and feel I would be a good fit for a company like Chiesi that needs employees who can wear multiple hats.'"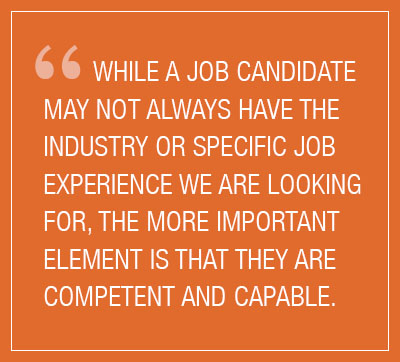 3. Prepare stories around the job's core competencies.
Behavioral interview questions—those that require you to tell a story about how you handled particular situations or job duties in the past—are very common these days. Hoover suggests using your responses to these questions to prove you possess the core competencies necessary for the job for which you're interviewing.
"At Chiesi, we intentionally select candidates that have demonstrated past performance in our core competencies," she says. "While a job candidate may not always have the industry or specific job experience we are looking for, the more important element is that they are competent and capable."
4. Ask insightful questions.
Many experts advise preparing a few questions of your own to ask the employer when you're given the chance. However, you need to make sure those questions count. "Don't ask basic questions just because you think you should and not because you really want to know the answer," says Hoover. "It's obvious and not impressive! Instead, use the Q and A time as an opportunity to learn more about the job or the company or to share more about your experience. It's a bonus round and a missed opportunity for those who don't take advantage of it."
5. Make a point of saying thank you.
According to Hoover, a classic thank you is a great way to show your professionalism and appreciation for the employer's time. "While a thank you note is not a requirement for all employers," says Hoover, "it sets the stage for mutual respect between the employer and employee. Would you go on a date without thanking someone for buying you dinner? If you would, you might not get a second date!"
She suggests sending your handwritten note or email within one to two days of the interview, as well as including your contact information in case the employer has any follow-up questions.
6. Find out what to expect before leaving your interview.
Your meeting went great and you're feeling confident in your chances of securing the position. However, as the days pass by, you start to get nervous. Shouldn't you have an offer by now? Fortunately, this anxiety can be avoided.
"If the hiring manager or HR does not outline timing and process before wrapping up the interview, feel free to ask what you can expect as far as next steps and when you can anticipate hearing from the company," says Hoover. "Whatever the timing they lay out, stick to that for follow up," she continues. "You will 'lose points' if you follow up too soon."
Check out the latest Career Insider eNewsletter – October 15, 2015.
Sign up for the free bi-weekly Career Insider eNewsletter.
https://www.captis.com/wp-content/uploads/2015/10/enewsletters.biospace.combiospace-news-tips-job-in-c4477cef0541c26ceab95298854cfc70cea24b26.jpg
425
815
CAPTIS
https://www.captis.com/wp-content/uploads/2016/11/logo_transp_top_final.png
CAPTIS
2015-10-14 16:00:00
2017-03-22 16:57:02
Pharma HR Advice: 6 Foolproof Tips to Turn an Interview into a Job Offer