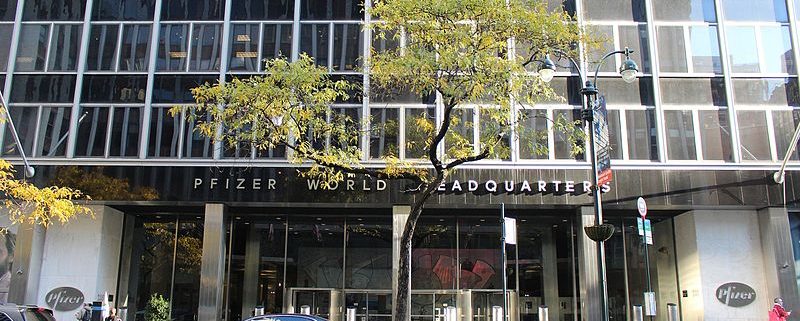 This article was originally published
here
PBR Staff Writer Published 14 December 2017
Pfizer's IXIFI (PF-06438179, infliximab-qbtx), a biosimilar to Johnson & Johnson's rheumatoid arthritis drug Remicade (infliximab), has been approved by the US Food and Drug Administration (FDA) for all indications of the reference product.
IXIFI is a chimeric human-murine monoclonal antibody (mAb) against tumor necrosis factor.
The drug has now been indicated in the US for the treatment of patients having rheumatoid arthritis (RA), Crohn's disease, pediatric Crohn's disease, ankylosing spondylitis, psoriatic arthritis, ulcerative colitis and plaque psoriasis.
IXIFI's approval is based on the totality of evidence showing a high degree of similarity to the reference product which includes the findings of the REFLECTIONS B537-02 study in patients with moderate to severe active RA.
The phase 3 REFLECTIONS B537-02 trial saw IXIFI evaluated in comparison to Remicade administered intravenously in combination with methotrexate to treat patients with moderate to severely active RA who did not show inadequate response to methotrexate therapy.
The late-stage study met its primary endpoint, defined to be ACR20 response (≥20% improvement by American College of Rheumatology criteria) at Week 14.
In February 2016, Sandoz, the generic pharmaceuticals arm of Novartis, acquired rights for the development, commercialization and manufacturing of IXIFI in the European Union along with Iceland, Liechtenstein and Norway.
As per the terms of the deal with Sandoz, Pfizer retains commercialization and manufacturing rights of its Remicade biosimilar in countries outside the European Economic Area (EEA).
Outside the US, Pfizer has a portfolio of three marketed biosimilar medicines which are Inflectra (infliximab), Retacrit (epoetin zeta), and Nivestim (filgrastim). Its biosimilars pipeline features 13 distinct biosimilar molecules in different stages of development.
Pfizer, as part of its global biosimilars strategy, supplies Celltrion's Inflectra (infliximab-dyyb) in the US and certain other markets across the world.
---
Image: Pfizer World Headquarters in Manhattan, New York pictured in 2016. Photo: courtesy of Coolcaesar/Wikipedia.org.
https://www.captis.com/wp-content/uploads/2017/12/Pfizer-worldheadquartersentrance-dec.jpg
543
800
CAPTIS
https://www.captis.com/wp-content/uploads/2016/11/logo_transp_top_final.png
CAPTIS
2017-12-13 20:50:00
2017-12-15 06:49:22
Pfizer's biosimilar of J&J's Remicade secures FDA approval