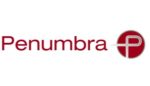 This article was originally published
here

Penumbra (NYSE:PEN) today released results from the Promise real-world safety and efficacy study of its Penumbra System with ACE 68 and 64 reperfusion catheters as a treatment for patients with acute ischemic stroke, touting high rates of revascularization and low rates of all-cause mortality.
Results were presented at the International Stroke Conference this week in Los Angeles.
"We thank the Promise investigators for this important contribution to the growing body of global evidence supporting Adapt as a frontline approach for patients with acute ischemic stroke. The Promise study affirms our belief that the Penumbra System with ACE68 offers a rapid, safe and cost-effective approach for ischemic stroke revascularization," prez & CEO Adam Elsesser said in a prepared statement.
Data was collected from 204 patients at 20 European centers being treated with the Adapt approach utilizing the Penumbra System for acute ischemic stroke, the Alameda, Calif.-based company said.
Results from the study indicated that 93.1% of patients treated with the system achieved core-lab adjudicated mTICI 2b-3 revascularization, while 39.2% of patients achieved mTICI 3 revascularization.
Data also indicated that clinical independence as measured by the modified Rankin Score was attained in 61% of patients at 90 days, Penumbra said.
All-cause mortality at 90 days was reported at 7.5%, while symptomatic intracranial hemorrhage rates at one day was 2.9%. Embolization in new territories waas reported at 1.5%, while median procedure time was 31 minutes.
"Adapt as a frontline approach demonstrated excellent results – both in revascularization rates and clinical outcomes. In addition, the low mortality rate and strong safety profile indicate that stroke revascularization with aspiration is safer and more effective with ACE68 and ACE64 than ever before," Dr. Peter Schramm of Lubeck, Germany's Universitatsklinikum Schleswig-Holstein said in a press release.
Earlier this month, Penumbra said it inked a deal with Sixense Enterprises to launch the new virtual reality healthcare joint venture MVI Health.
https://www.captis.com/wp-content/uploads/2018/01/penumbra-small-150x86-1.jpg
86
150
CAPTIS
https://www.captis.com/wp-content/uploads/2016/11/logo_transp_top_final.png
CAPTIS
2018-01-25 05:54:00
2018-01-29 02:36:34
Penumbra touts real-world study results in Penumbra System acute ischemic stroke trial