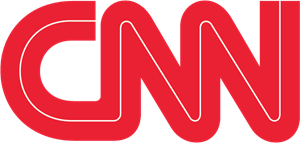 Opinion: How a $5.95 dress can change a kid's life
While it's likely that my kid is a cisgender (non-transgender) boy who just likes to try on new things for size, whether a pink dress or a giant digger or that cool car his friend has, as a parent who is sensitive to gender inclusion, I actively work at every turn to ensure that he is able to feel free to explore his identity and outward expression. It's also important that my child understand that toys and clothes and activities and behaviors aren't inherently gendered or something to be policed. I want him to know that a boy can wear a dress and a girl can dig in the dirt and it's entirely possible that someone can be sometimes more male and sometimes more female, or neither.
I teach my child these things because I know that it isn't just about my kid feeling secure in his identity. It's also about raising him to support and advocate for other kids to feel safe in theirs. If we want children to be able to truly explore and know themselves, we need all of the adults who influence them to wake up to the ways — some obvious, others subtle — our society imposes rigid gender binaries and limited forms of identity and self-expression.
June is Pride Month. This is a time when those of us who identify as LGBTQ can shimmy further away from the shame, exclusion, trepidation and self-consciousness that we are constantly battling from a world that doesn't make room for us, let alone celebrate us. For me, it's also a time when I am thankful for my family's ability to raise our son with the freedom of gender expression that all children deserve. It makes me long for all children to have the extended community of family, teachers and caregivers who support us — and other kids — in this endeavor.
If only all grandmas could be like my mother-in-law, who corrected her husband when he told his grandson that "boys don't cry." "Yes, boys do cry," she said. "It's OK if you have to cry."
If only all teachers could be like my child's. They actively encourage the preschool students to rotate who they play with, so kids are less likely to feel excluded and get time to play with kids of different genders. If only all parents could be like the parents in my kid's class, who are not LGBTQ like we are but who proactively ask the teachers to diversify activities so that the kid who only wanted to play with the trucks and blocks was also encouraged to do crafts and play with dolls and vice versa.
If only all religious leaders could be like the pastor of the LGBTQ-affirming church where our child attends school, who reads books, sings and talks to the children about topics like being who you are and loving one another and who has welcomed our LGBTQ family with open arms and zero judgment.
If only all friends and family could be allies like the ones I am so grateful to have in my orbit, who plant lawn signs for LGBTQ Pride, run fundraisers to support LGBTQ youth, light up their social media with rainbows.
If only all our elected representatives could be like the ones I have been privileged to have, who actively fight against harmful measures that aim to strip LGBTQ people, and transgender children in particular, of what rights and freedoms we hold, including those we fought long and hard for and which are constantly under threat.
Those of us who are LGBTQ adults grew up in an even more hostile world than the one children face today.
It's not hard. But it is necessary. We all have a role to play.
This is not a CAPTIS article. Originally, it was published here.
https://www.captis.com/wp-content/uploads/2020/12/CNN-logo.png
143
300
CAPTIS
https://www.captis.com/wp-content/uploads/2021/01/captis_full_large.png
CAPTIS
2021-06-04 03:17:47
2021-06-04 09:52:34
Opinion: How a $5.95 dress can change a kid's life