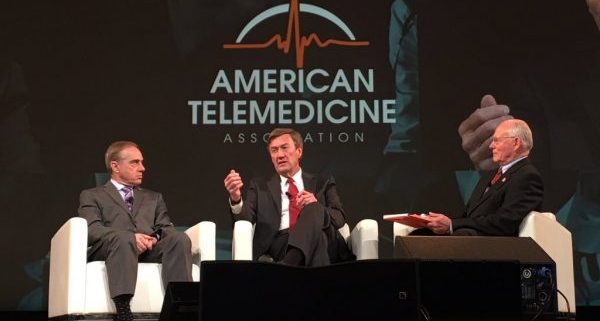 This article was originally published
here
Looks like Paul Ryan isn't the only one being embarrassed by the surfacing of old videos.
Mayo Clinic CEO Dr. John Noseworthy is under fire after telling employees of the Rochester, Minnesota-based health system they should "prioritize" treating patients with commercial insurance over those with Medicare or Medicaid if their conditions are the same.
In a 2016 videotaped speech to employees, of which the Star Tribune obtained a transcript, Dr. Noseworthy said,
We're asking … if the patient has commercial insurance, or they're Medicaid or Medicare patients and they're equal, that we prioritize the commercial insured patients enough so … we can be financially strong at the end of the year to continue to advance, advance our mission.
Addressing employees, Dr. Noseworthy noted the Mayo Clinic had reached a
"tipping point" with a 3.7 percent increase in Medicaid patients. He cautioned that without balancing out the number of commercially insured patients, Mayo's finances would suffer.
"If we don't grow the commercially insured patients, we won't have income at the end of the year to pay our staff, pay the pensions, and so on, so we're looking for a really mild or modest change of a couple percentage points to shift that balance," he said.
In 2016, Mayo Clinic, which sees more than 1.3 million patients annually, reported net operating income of $475 million. The same year, the health system also said it provided $629.7 million in care to individuals in need, including $83.3 million in charity care and $546.4 million that wasn't covered by Medicaid or other programs that care for the uninsured or underinsured.
Last Friday, Dr. Noseworthy released a statement in response to the Star Tribune article:
Patient medical need will always be the primary factor in determining and setting an appointment. In an internal discussion I used the word 'prioritized' and I regret this has caused concerns that Mayo Clinic will not serve patients with government insurance. Nothing could be further from the truth. In fact, about half of the total services we provide are for patients who have government insurance, and we're committed to serving those patients.

Changing demographics, aging of Americans and budgetary pressures at state and federal government pose challenges to the fiscal sustainability in healthcare today. While these discussions are uncomfortable, they are critical for us to be able to meet the needs of all our patients."
Mayo Clinic confirmed to MedCity Dr. Noseworthy's comment is the most up-to-date statement.
Minnesota Department of Human Services Commissioner Emily Piper told the Star Tribune the department will be examining whether Mayo violated patients' rights or its Medicaid contracts with the state.
Dr. Noseworthy's comments are especially ironic in a state that expanded the Medicaid program under the Affordable Care Act.
Photo: Twitter user Arizona Telemedicine
https://www.captis.com/wp-content/uploads/2017/03/medcitynews.comATA-keynote-e146341604127-785578c9cfdcd5f2fcc29bb1a7e26d1a84e7154c.jpg
364
600
CAPTIS
https://www.captis.com/wp-content/uploads/2016/11/logo_transp_top_final.png
CAPTIS
2017-03-20 14:09:59
2017-03-22 14:59:27
Old video surfaces showing Mayo Clinic CEO prioritizing patients with private insurance