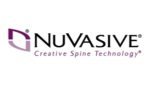 This article was originally published
here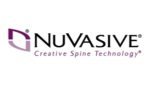 NuVasive (NSDQ:NUVA) said today it won FDA 510(k) clearance for Cohere porous PEEK implants that are part of its Extreme Lateral Interbody Fusion surgical spinal procedures.
The San Diego-based company touted that its porous PEEK technology offers both three-dimensional architecture and the radiolucent properties of PEEK, which it claims provides "increased clarity in postoperative x-rays and imaging."
"Cohere XLIF with its one-of-a-kind Porous PEEK technology provides surgeons the best implant for treating patients. It is designed to allow early incorporation of bone into the inter-body spacer, which may lead to the prevention of expulsion and promotion of early fusion which allows a quicker and better way back to an active lifestyle for my patients. Incorporating Cohere Porous PEEK implants into XLIF procedures keeps imaging characteristics that we all love about PEEK implants intact. Cohere XLIF takes the gold standard of lateral interbody fusion and raises the bar, allowing our patients to receive the best surgery with the best implant possible," Duke Health orthopedic spine surgeon Dr. Christopher Brown said in a press release.
With the clearance, Cohere implants can be used with autograft and/or allograft in skeletally mature patients for thoracolumbar pathologies that include degenerative disc disease, degenerative spondylolisthesis and degenerative scoliosis, NuVasive said.
"It's exciting to extend our patented interbody technology to the Company's flagship XLIF procedure, an integral part of our single-position surgery portfolio, as we further our mission to improve patient lives. Cohere XLIF represents the first buildout of a Porous PEEK implant by NuVasive, and we look forward to extending this proprietary technology into additional applications across the Company's comprehensive procedural solutions," strategy, tech & corp dev prez Matt Link said in a prepared statement.
Late last week, NuVasive released third quarter earnings that beat Wall Street expectations for revenue but missed on earnings per share consensus.
The post NuVasive wins FDA nod for Cohere XLIF implant components appeared first on MassDevice.
https://www.captis.com/wp-content/uploads/2018/11/nuvasive-small-150x86.jpg
86
150
CAPTIS
https://www.captis.com/wp-content/uploads/2016/11/logo_transp_top_final.png
CAPTIS
2018-11-09 08:10:32
2018-11-09 09:31:12
NuVasive wins FDA nod for Cohere XLIF implant components