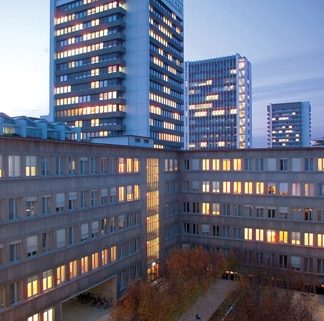 This article was originally published
here
PBR Staff Writer Published 23 March 2017
Novartis' RLX030 (serelaxin) has failed to meet its primary endpoint in a phase III acute heart failure (AHF) study.
The RELAX-AHF-2 trial demonstrated that serelaxin did not achieve its primary endpoints of reduction in cardiovascular death through day 180 or reduced declining heart failure through day five when added to standard therapy in patients with AHF.
Serelaxin is a relaxin receptor agonist and recombinant form of the naturally-occurring human relaxin-2 hormone.
The phase III event-driven, multicenter, randomized, double-blind, placebo-controlled trial assessed the efficacy, safety and tolerability of serelaxin when added to standard of care in patients with AHF.
Novartis chief medical officer and drug development global head Vas Narasimhan said: "We will continue to further analyze the data to better understand and learn from these results as well as evaluate next steps for the overall program.
"Novartis would like to thank the patients, investigators, and site personnel around the world for their unwavering support of this study."
Recently, Novartis also presented the results of heart failure drug Entresto (sacubitril/valsartan) from phase III study, which improved glycemic control.
The results of a new post-hoc analysis in a subgroup of patients with reduced ejection fraction heart failure (HFrEF) and diabetes showed that Entresto (sacubitril/valsartan) tablets enahanced glycemic control, as evaluated by hemoglobin A1c (HbA1c) testing, compared to ACE-inhibitor enalapril.
Entresto is indicated to reduce the risk of cardiovascular (CV) death and hospitalization for HF in patients with chronic HF (NYHA Class II-IV) and reduced ejection fraction. It is not indicated to treat diabetes.
---
Image: Novartis' Basel headquarters. Photo: courtesy of Novartis AG.
https://www.captis.com/wp-content/uploads/2017/03/image.digitalinsightresearch.innovartisbasel-82b8d5e0afc4aefb0eb7cee22010745d64809f76.jpg
448
324
CAPTIS
https://www.captis.com/wp-content/uploads/2016/11/logo_transp_top_final.png
CAPTIS
2017-03-22 23:42:00
2017-03-24 14:44:29
Novartis' serelaxin fails to meet primary endpoint in heart failure study