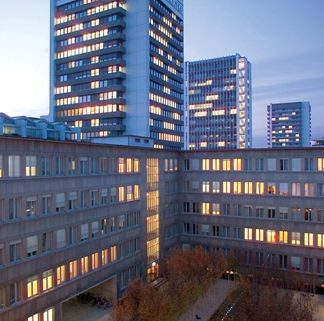 This article was originally published
here
PBR Staff Writer Published 14 February 2018
Novartis' Sandoz division has secured approval from the US Food and Drug Administration (FDA) for a larger dosage of its Glatopa drug to treat relapsing forms of multiple sclerosis (MS).
The approval is for Glatopa 40mg/mL as a fully-substitutable, AP-rated generic version of Teva Pharmaceutical Industries' three times-a-week Copaxone 40mg/mL therapy (glatiramer acetate injection).
Glatopa was approved by the FDA in April 2015 as a 20mg/ml one-time-daily multiple sclerosis (MS) therapy and had been the only generic glatiramer acetate product on the market for more than two years.
Sandoz CEO Richard Francis said: "The approval and launch of Glatopa 40 mg/mL reinforces our leadership in delivering complex, differentiated generic products.
"We look forward to bringing this product to patients and healthcare professionals and providing a full range of patient support services for Glatopa through GlatopaCare."
Glatopa was developed by Sandoz under a collaboration agreement with Momenta Pharmaceuticals and is manufactured in the US.
Momenta Pharmaceuticals said Glatopa 40mg/mL comprises the same active ingredients, route of administration, strength, and dosage form as the referenced product.
The company said that Glatopa 40mg/mL will deliver identical clinical effect and safety profile as three times-a-week Copaxone 40mg/mL, which is often, prescribed as a first-line therapy in newly diagnosed MS patients.
Momenta Pharmaceuticals president and CEO Craig Wheeler said: "This approval further validates the strength of our physicochemical and biological characterization capabilities.
"We are very proud to once again be able to provide patients with relapsing-forms of MS with a cost effective, high-quality generic alternative treatment option."
---
Image: Novartis headquarters in Basel, Switzerland. Photo: courtesy of Novartis AG.
https://www.captis.com/wp-content/uploads/2018/02/novartisbasel.jpg
448
324
CAPTIS
https://www.captis.com/wp-content/uploads/2016/11/logo_transp_top_final.png
CAPTIS
2018-02-13 21:08:00
2018-02-20 07:44:47
Novartis secures FDA approval for larger dosage of MS drug Glatopa