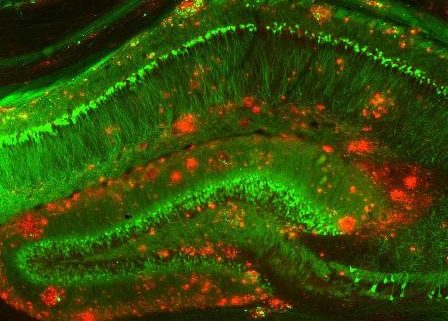 This article was originally published
here
PBR Staff Writer Published 12 December 2017
US-based National Institutes of Health (NIH) is set to provide financial assistance to a new clinical trials consortium to enhance studies for therapies in Alzheimer's disease and related dementias.
Alzheimer's Clinical Trial Consortium (ACTC), which covers 35 sites across the US, will engage in the development of new and effective ways to treat Alzheimer's related disorders.
The ACTC includes research teams from the University of Southern California Alzheimer's Therapeutic Research Institute (ATRI), Harvard-affiliated Brigham and Women's Hospital and Massachusetts General Hospital and Mayo Clinic.
NIH's National Institute on Aging (NIA) is providing the funds for the project, while NIA will also offer scientific input to the ACTC under the cooperative agreement.
The consortium will secure $70m in the next five years for the research activities. Specific trials will be funded separately, as investigators will collaborate with consortium to conduct research.
The consortium will focus on creating infrastructure with expert leadership to streamline implementation of trials and designing advanced trial design methods, outcomes and analysis strategies.
Other objectives of the consortium include: maintaining trial site quality standards during and between trials, developing and running capture systems for data pertinent to the ACTC, as well as securing centralized tissue banking for specimens.
The ACTC includes coordinating center at ATRI and 10 units with members to manage areas such as biomarkers, biostatistics, clinical operations, informatics, magnetic resonance imaging, positron emission tomography, and recruitment.
NIA director Richard Hodes said: "We have reached a critical juncture in Alzheimer's and related dementias research, with new and exciting opportunities to build upon what we have learned.
"The ACTC will provide vital infrastructure, centralized resources and shared expertise to help us more rapidly and optimally test new treatments."mage: The new clinical trials consortium will accelerate studies for therapies in Alzheimer's disease. Photo: courtesy of The US Department of Health and Human Services.
https://www.captis.com/wp-content/uploads/2017/12/NiH20trial.jpg
335
448
CAPTIS
https://www.captis.com/wp-content/uploads/2016/11/logo_transp_top_final.png
CAPTIS
2017-12-12 04:02:00
2017-12-15 06:49:08
NIH to provide funding for Alzheimer's advance clinical trials