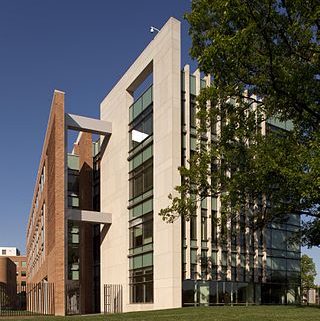 This article was originally published
here
PBR Staff Writer Published 22 March 2017
Newron Pharmaceuticals, along with its partners Zambon and US WorldMeds, has secured approval from the US the Food and Drug Administration (FDA) for its Xadago (safinamide) to treat patients with Parkinson's disease (PD).
Xadago has been approved as add-on therapy to levodopa/carbidopa to treat PD, which affects up to 10 million patients across the globe.
Developed in the late 1960s, Levodopa is being widely used to treat Parkinson's disease.
Xadago (safinamide) is a new chemical entity that helps in selective MAO-B-inhibition. The once-daily dose treatment which can be taken with no diet restrictions due to its high MAO-B against MAO-A selectivity.
The two double-blind, placebo-controlled, multinational and six-month studies, including 1,100 patients, showed that safinamide has increased on time without difficult dyskinesia and decreased off time.
Xadago had secured approval from the EU Commission in February 2015 and Swissmedic in November same year.
Last year, Zambon had launched Xadago in 10 further European markets such as Italy, Spain, the UK, Belgium, Denmark, Sweden, Luxembourg, the Netherlands, Norway, and Switzerland.
Zambon holds rights to develop and market Xadago across the globe, except Japan and other key territories where Meiji Seika will develop and commercialize the treatment.
The US WorldMeds has received rights to develop and market Xadago in the US.
Newron Pharmaceuticals CMO Ravi Anand said: "International, randomized, clinical trials have demonstrated that Xadago significantly improves ON time, OFF time, and Parkinsonism compared to standard of care without increasing time spent with troublesome dyskinesia in patients experiencing motor fluctuations while on optimized levodopa/carbidopa therapy."
Zambon R&D global head Breckinridge Jones said: "We are thrilled by the FDA's approval of Xadago and are excited to have a key role in the introduction of a new medicine for Parkinson's disease."
---
Image: The FDA campus is located at 10903 New Hampshire Ave, Silver Spring, Maryland. Photo: courtesy of The U.S. Food and Drug Administration.
https://www.captis.com/wp-content/uploads/2017/03/image.digitalinsightresearch.inFDAhq-7e18420c6717e68207b144a4f8013aa1faeff2a7.jpg
480
320
CAPTIS
https://www.captis.com/wp-content/uploads/2016/11/logo_transp_top_final.png
CAPTIS
2017-03-21 23:44:00
2017-03-22 18:09:22
Newron's Xadago gets FDA nod to treat Parkinson's disease