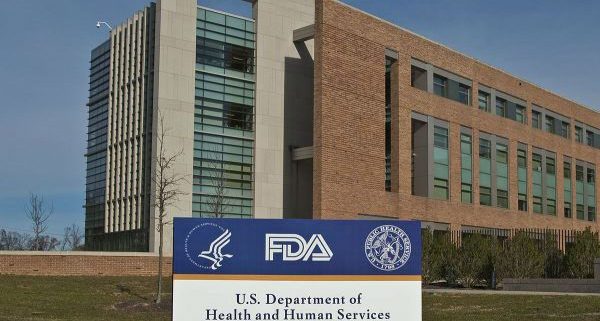 This article was originally published
here
To be clear: Every small benefit medicine can offer individuals with chronic and progressive diseases counts. But sometimes the end-result is a little underwhelming.
The Food and Drug Administration (FDA) announced on Tuesday its approval of safinamide (brand-name Xadago) as an add-on therapy for patients with Parkinson's disease (PD) taking the standard of care levodopa/carbidopa.
As noted by the developer, Newron Pharmaceuticals, it is the first new chemical entity approved for the degenerative neurological disorder in over a decade.
Yet different versions of safinamide have been available for almost 30-years. It comes from a family of drugs known as MAO-B inhibitors, which already receive a dedicated page on several U.S. PD advocacy websites.
In an email forwarded by a company representative, National Parkinson's Foundation (NPF) Medical Director Michael Okun provided some context around Xadago's approval.
"We are excited to see another option for Parkinson's disease patients seeking a few more hours a day of relief from the motor symptoms of Parkinson's. This drug belongs to the MAO-B class of medications and there are several restrictions on this medication so patients should check with their doctor as to whether this is a reasonable option for them. Patients already on MAO-B inhibitors should not add this medication to their regimen."
The National Institutes of Health estimates that around one million Americans have PD, with 50,000-60,000 new diagnoses every year. The cause is believed to be a loss of dopamine-producing brain cells. As a result, the frontline therapy is levodopa, a precursor to dopamine. A second drug, carbidopa, is often used to delay the conversion of levodopa until it reaches the brain.
Italy-based Newron managed to demonstrate safinamide's utility in reducing "off" episodes experienced by Parkinson's patients — essentially gaps in the efficacy of levodopa when symptoms increase. According to the FDA statement:
"Those receiving Xadago experienced more beneficial "on" time, a time when Parkinson's symptoms are reduced, without troublesome uncontrolled involuntary movement (dyskinesia), compared to those receiving a placebo."
There's no mention of how the drug compares to existing MAO-B inhibitors including selegiline (Deprenyl/Eldepryl) approved in 1989 and rasagiline (Azilect) approved in 2006.
The FDA's European counterpart, the EMA, approved safinamide in May 2016. It received a "cautious welcome."
Arthur Roach, Parkinson's U.K. director of research and development, noted that it added to the treatment options available, without breaking open a new class of therapies.
"The drug has been shown to have benefits for patients, but it is important to note its effects are similar to [those of] other MAO-B inhibiting drugs. We now have one more tool for managing the symptoms of Parkinson's. As more clinical experience is obtained, safinamide may emerge as a favoured choice in some situations," Roach told MIMS, a U.K. database for prescription drugs, clinical guidelines, and patient advice.
The author of the article also noted that after two years, safinamide's "effect was lessened, with the difference in mean change in Dyskinesia Rating Scale total score during on-time between safinamide and placebo being non-significant."
We've been here before — just last month, in fact, with the approval of Marathon Pharmaceutical's corticosteroid for Duchenne muscular dystrophy (DMD).
Corticosteroids were already widely used for DMD. A subset of patients even imported this particular drug deflazacort from Canada or Europe where it was already approved. Marathon's FDA nod essentially changed the prescribing guidelines to classify at as on-label and make it more readily available in the U.S.
The incremental nature of Marathon's approval truly came to the light when the company announced a price tag of $89,000 per year. The company received such an outcry for its initial pricing that it backed down and then sold the drug to PTC Therapeutics.
To Newron and its partner's credit, the company has set a list price without insurance of $670 for a 30-day supply of either dose, to be marketed in the United States by US WorldMeds.
To be clear: Safinamide is worthwhile, but it's lacking in fundamental innovation — the kind that often comes through basic research funded by the NIH.
Photo: Wikimedia Commons
https://www.captis.com/wp-content/uploads/2017/03/medcitynews.comFDA-cropped-600x415-1a69276f41a9f4a34378db9574d47f90078e9eac.jpg
415
600
CAPTIS
https://www.captis.com/wp-content/uploads/2016/11/logo_transp_top_final.png
CAPTIS
2017-03-22 08:57:43
2017-03-22 14:59:10
Newly-approved Parkinson's drug isn't that novel