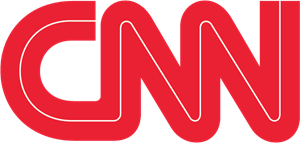 More destinations added to CDC high risk travel list
A new Covid-19 vaccine designed to be cheap and easy to manufacture has won emergency use authorization in India, Texas Children's Hospital and the Baylor College of Medicine said Tuesday.
Dr. Peter Hotez, a vaccine specialist and co-director of Texas Children's Center for Vaccine Development, and co-director Maria Elena Bottazzi, designed the vaccine, and made it using traditional vaccine technology.
The idea is to distribute the technology so developing countries can make the vaccine themselves.
"This announcement is an important first step in vaccinating the world and halting the pandemic. Our vaccine technology offers a path to address an unfolding humanitarian crisis, namely the vulnerability the low- and middle-income countries face against the Delta variant," Hotez said in a statement.
"Protein-based vaccines have been widely used to prevent many other diseases, have proven safety records, and use economies of scale to achieve low-cost scalability across the world," Bottazzi said in a statement.
"Our decade-long studies advancing coronavirus vaccine prototypes has led to the creation of this vaccine, which will fill the access gap created by the more expensive, newer vaccine technologies and that today are still not able to be quickly scaled for global production," she added.
Hotez told CNN's Poppy Harlow that they were "over the moon this morning" after the authorization was announced by the Indian regulators alongside the vaccine producer partners.
"This is the first Covid vaccine specifically for global health, for the world's low and middle-income countries. It's a recombinant vaccine that uses similar technology that makes the Hepatitis B vaccine," he added.
"They have now 150 million doses ready to go and are now producing 100 million doses a month with plans to produce a billion doses. As of today, our Texas Children's Center for Vaccine Development at Baylor has equaled or doubled the US government commitment to global health equity. It's so exciting for us," Hotez told CNN.
More on the vaccine: The vaccine, called Corbevax, was tested in 3,000 volunteers in two trials, the hospital said. No serious adverse events were seen, the hospital said, and the trials showed people developed an immune response that should be expected to correlate with 90% protection or better against the original coronavirus strain and 80% against the Delta strain for preventing symptomatic illness.
It's made using a genetically engineered piece of coronavirus grown in yeast, combined with immune-stimulating compounds called adjuvants. It's been licensed by BCM Ventures, Baylor College of Medicine's commercialization team, to Biological E. Limited based in Hyderabad, India.
See Bottazzi's tweet about the vaccine:
This is not a CAPTIS article. Originally, it was published here.
https://www.captis.com/wp-content/uploads/2020/12/CNN-logo.png
143
300
CAPTIS
https://www.captis.com/wp-content/uploads/2021/01/captis_full_large.png
CAPTIS
2021-12-27 22:04:32
2021-12-28 12:51:57
More destinations added to CDC high risk travel list