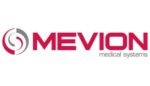 This article was originally published
here
Mevion Medical Systems said yesterday it won FDA 510(k) clearance for its Mevion S250i proton therapy system featuring pencil beam scanning technology, and touted that the first unit was installed at MedStar Georgetown University Hospital in Washington D.C.
The Mevion S250i features improved pencil beam scanning fields and Hyperscan pencil beam scanning tech to allow for faster energy layer switching, the Littleton, Mass.-based company said.
"The S250i system represents the next generation of intensity modulated proton therapy (IMPT) delivered in the most compact proton therapy platform. We are proud that the MEVION S250i system now has received both FDA clearance and CE mark. This is a very important milestone in our efforts to make precision proton therapy available to more patients in the fight against cancer," CEO Joseph Jachinowski said in a prepared statement.
The system also features the company's Adaptive Aperture multi-leaf collimator designed for multi-layer conformal field delivery, Mevion said, which it claims provides dose gradients with up to 3 times sharper lateral penumbra.
Mevion said that the system installed at MedStar Georgetown University Hospital is undergoing onsite testing this month, and will be operable after the testing is completed.
"We are excited to be not only the first and only proton therapy system in the Washington, D.C. area, but also the first in the world to offer these advanced proton therapy treatment capabilities to our patients and community. Currently, patients who seek proton therapy need to leave the metropolitan D.C. area, which can be a significant burden on families. We will now be delivering advanced proton therapy, fully integrated into our broad set of comprehensive cancer care offerings. This is critical to the patients we serve," Dr. Brian Collins of the MedStar Georgetown Proton Therapy Center said in a press release.
The company submitted an application seeking 510(k) clearance last September.
The post Mevion wins FDA 510(k) for S250i proton therapy system appeared first on MassDevice.
https://www.captis.com/wp-content/uploads/2018/01/mevion-small-150x86.jpg
86
150
CAPTIS
https://www.captis.com/wp-content/uploads/2016/11/logo_transp_top_final.png
CAPTIS
2018-01-04 09:19:39
2018-01-07 20:48:38
Mevion wins FDA 510(k) for S250i proton therapy system