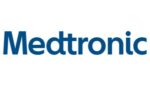 This article was originally published
here
Medtronic (NYSE:MDT) today released new 5-year data from a gender separated subset of the Engage trial of its Endurant II abdominal aortic aneurysm stent graft system.
The subset analysis aimed to compare results across both male and female patients. Fridley, Minn.-based Medtronic said that historically, women have had worse EVAR outcomes than men due to anatomy differences, including more angulated aortic necks and smaller aneurysms and iliac vessels.
The analysis included 1,263 patients, with 133 female and 1,130 males. For women in the study, data indicated a 99.2% rate of successful delivery and eployment, only 0.3% lower than the 99.5% reported in men. Freedom from aneurysm-related mortalities in females were reported at 100%, slightly ahead of the 97.5% rate reported for men.
Type Ia endoleaks were reported in 3.8% of females, lower than the 1.3% rate reported in males. Freedom from secondary procedures between men and women were similar, at 84.1% and 85.6%, respectively. Stabiliziation or decreases in aneurysm sacs were nearly identical, at 89.6% for females and 89.4% for males, according to the data.
Women reportedly had a 100% rate of freedom from rupture, versus a lower 98.4% rate in men.
"It is well known in the clinical community that women have not benefitted to the same extent as men when receiving an EVAR procedure, and in turn, have become a greatly underserved patient population. Endurant is now the only stent graft system to close the outcomes gap between men and women at 30 days, one year, and five years, which sets a new benchmark for EVAR device performance and has the potential to change the treatment paradigm for female patients," Dr. Marc Schermerhorn of Boston's Beth Israel Deaconess Medical Center said in a prepared statement.
Medtronic touted the Engage trial as the "most robust post-market registry ever initiated in the study of EVAR," and said the trial will continue to gather evidence of the real-world patient population.
"Our objective has always been to deliver proven, durable solutions that effectively address varying patient anatomies and yield long-term clinical outcomes. The newly presented clinical evidence from Engage truly underscores this objective and validates that Endurant is able to deliver similar technical and long-term clinical outcomes between genders through five years, despite significantly challenging female anatomy," aortic biz GM & VP Daveen Chopra said in a press release.
Yesterday, Medtronic said it launched its StealthStation ENT surgical navigation system designed for otolaryngology procedures.
The post Medtronic touts 5-year gendered sub-analysis data from Endurant AAA stent graft trial appeared first on MassDevice.
https://www.captis.com/wp-content/uploads/2017/09/www.massdevice.commedtronic-small-150x86-fcb588afd02e8f9160723be89ad662e5c2c4270b.jpg
86
150
CAPTIS
https://www.captis.com/wp-content/uploads/2016/11/logo_transp_top_final.png
CAPTIS
2017-09-13 15:05:09
2017-09-14 11:03:02
Medtronic touts 5-year gendered sub-analysis data from Endurant AAA stent graft trial