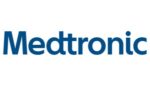 This article was originally published
here

Medtronic (NYSE:MDT) said today it launched an FDA investigational device exemption study of its Abre venous self-expanding stent system, looking to explore the use of the device in subjects with iliofemoral venous outflow obstruction.
The first procedure in the study was performed last month by national principal investigator Dr. Erin Murphy of Charlotte, N.C.'s Sanger Heart & Vascular Institute, the Fridley, Minn.-based company said.
"The launch of the Abre IDE Study marks the beginning of an important journey to establish new options for the treatment of deep venous disease. The first procedure was performed at Sanger Heart & Vascular Institute on a patient with Nonthrombotic Iliac Vein Lesion who is doing well post-treatment. We are excited to continue enrollment at our sites throughout the U.S. and Europe," Dr. Murphy said in a prepared statement.
Medtronic's Abre stent is designed as a permanent implant in the iliofemoral vein, and comes pre-mounted on a 9 French delivery system. The device features a nitinol stent with a tri-axial shaft design, and uses an open-cell design with three connection points between cells, the company said.
The multi-center, single-arm study aims to recruit 200 patients with deep venous disease, with a primary efficacy endpoint evaluating primary patency at 12 months and a primary safety endpoint evaluating the incidence of composite major adverse events at 30 days following stenting, Medtronic said.
"Deep venous disease can cause pain, swelling, and blood clots, which can potentially be devastating to patients. As a result, there is a critical need for treatment options that are safe, effective, and durable. We look forward to using the Abre stent in the restoration of patency in patients with deep venous disease," European principal investigator Dr. Stephen Black of London's Guy's and St. Thomas' Hospital said in prepared remarks.
Data from the study will be used to support an FDA pre-market approval application for the device as the company seeks an indication for the treatment of symptomatic iliofemoral venous outflow obstructions in patients with venous occlusive disease.
"With the growth of our superficial venous product portfolio, we have established ourselves as leaders in this space. Now, with our entry into the deep venous space, we are well positioned to offer a comprehensive portfolio for the treatment of venous disease. While our entrance into the deep venous space is recent, we believe the Abre IDE Study and our regulatory approval in Europe positions us well for future growth in this area. We look forward to continuing to enroll patients in the IDE study and working with the clinical community to address critical needs of patients with deep venous disease," Medtroinc endovenous biz GM Sandra Lesenfants said in a press release.
On Wednesday, Medtronic said it launched a study of its Endurant II and IIs stent graft systems, designed to treat abdominal aortic aneurysms, exploring the use of the device in ChEVAR procedures in real-world settings.
https://www.captis.com/wp-content/uploads/2018/01/medtronic-small-150x86-1.jpg
86
150
CAPTIS
https://www.captis.com/wp-content/uploads/2016/11/logo_transp_top_final.png
CAPTIS
2018-01-26 08:25:57
2018-01-29 02:37:10
Medtronic launches Abre stent iliofemoral venous outflow obstruction IDE study