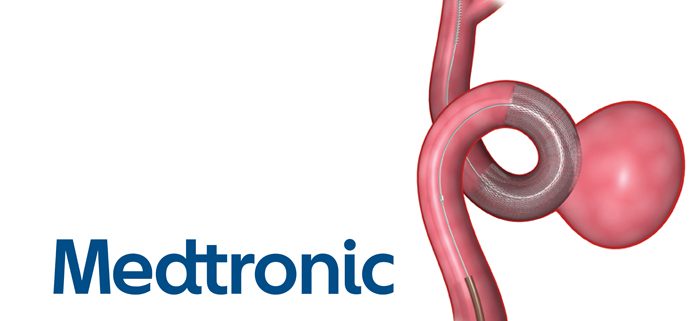 This article was originally published
here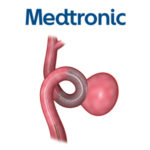 The coating issue that's bedeviled the Pipeline device made by Medtronic (NYSE:MDT) last week prompted another recall for the brain aneurysm treatment.
Originally developed by Ev3, the Pipeline device is designed to divert blood from the aneurysm. Covidien acquired Ev3 in the summer of 2010, paying $2.6 billion in cash, and the technology moved to Medtronic with its $50 billion buyout of Covidien last year. The FDA approved Pipeline in March 2011.
In April 2014 Covidien recalled some lots of the device, as well as its companion Alligator embolism retrieval device, after receiving reports that the plastic coating applied to the guidewire can delaminate and detach from the devices. The coating, made of polytetrafluoroethylene, is designed to reduce friction between the devices and the guidewire. No reports of injury or death were reported, the company said at the time. The FDA cleared Pipeline's return to market in August 2014, after Covidien worked with its suppliers to correct the problem.
But Medtronic said Oct. 14 that the problem has resurfaced, leading to the recall of the Pipeline and Alligator products, plus the X-Celerator hydrophilic guidewire and the UltraFlow and Marathon flow-directed micro-catheters. More than 84,000 units, made from July 2014 to September 2016, are affected by the recall, the company said.
"Medtronic is taking this voluntary action as a precaution and has received no reports of patient injuries to date related to this issue," according to a press release.
Medtronic said the recall does not affect the next-generation Pipeline Flex device, which won FDA approval in February 2015.
https://www.captis.com/wp-content/uploads/2016/10/www.massdevice.commedtronic-pipeline-7x4-ea6807b23b77f330ad7de0d2d958ec27d2390c27.jpg
400
700
CAPTIS
https://www.captis.com/wp-content/uploads/2016/11/logo_transp_top_final.png
CAPTIS
2016-10-16 16:00:00
2017-03-22 17:31:59
Medtronic Issues Yet Another Recall for Pipeline Device