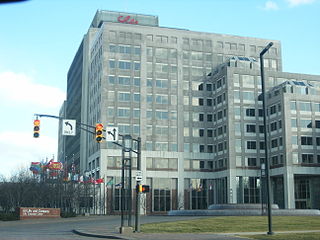 This article was originally published
here
PBR Staff Writer Published 11 December 2017
Eli Lilly and Company's (Lilly) phase 3 trial of Cyramza (ramucirumab) for the treatment of a type of gastric cancer was a mixed bag as it met its primary objective of preventing the condition from advancing but could not improve overall survival (OS).
Ramucirumab, which is an antiangiogenic therapy, was evaluated in combination with cisplatin and capecitabine or 5-FU (5-fluorouracil) for the treatment of HER2-negative metastatic gastric or gastroesophageal junction (GEJ) adenocarcinoma in the first-line setting.
While progression-free survival (PFS) was the primary endpoint of the phase 3 trial dubbed RAINFALL, OS was one of the major secondary endpoints along with objective response rate and safety.
Lilly Oncology global development and medical affairs senior vice president Levi Garraway said: "While we hoped that the positive PFS outcome would have translated into an OS benefit, these RAINFALL results highlight the challenges associated with improving outcomes for people with advanced gastric cancer.
"This is underscored by the fact that there have been no major advances over standard chemotherapy in the first-line HER2-negative gastric cancer treatment setting in the last decade."
Lilly says that it does not plan to seek regulatory approval of the ramucirumab combination based on the findings of the RAINFALL study.
Further, it said that the results of the global, randomized, double-blinded, placebo-controlled trial do not have any effect on current approvals of ramucirumab.
The company said that the safety profile of ramucirumab noted in the RAINFALL study was on par with what has been observed in earlier trials of the drug.
The RAINFALL trial, which began in 2015, featured 645 patients across 19 countries.
In 2014, Ramucirumab was approved by the US Food and Drug Administration (FDA) for the treatment of advanced gastric cancer after prior chemotherapy.
---
Image: Lilly's global headquarters, in Indianapolis, Indiana. Photo: courtesy of Guanaco152003/Wikipedia.org.
https://www.captis.com/wp-content/uploads/2017/12/eli20lilly.jpg
240
320
CAPTIS
https://www.captis.com/wp-content/uploads/2016/11/logo_transp_top_final.png
CAPTIS
2017-12-10 20:55:00
2017-12-15 06:49:05
Lilly's Cyramza meets primary endpoint in phase 3 gastric cancer trial