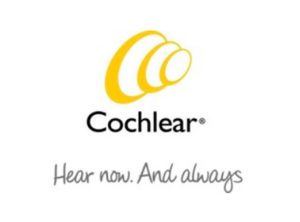 This article was originally published
here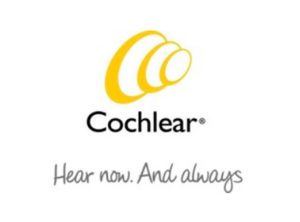 A federal judge in California has ordered Cochlear Ltd. (ASX:COH) to pay $268 million — double a jury's previous award — to the Alfred E. Mann Foundation in a patent dispute.
The foundation, named for one of the inventors of cochlear implant technology, sued Australia-based Cochlear in 2007, alleging infringement of a pair of patents covering the hearing implant technology. The foundation licensed the patents to Advanced Bionics.
In November 2016, a federal appeals court overturned a win for Cochlear Ltd. in its patent spat with Advanced Bionics over hearing implant technology, sending the case back to district court for reconsideration in light of the U.S. Supreme Court decision in Halo v. Pulse/Stryker v. Zimmer, relaxing the standard for enhanced damages awards in patent infringement cases.
In January 2014, a jury in the U.S. District Court for Central California found that Cochlear infringed both patents and awarded $131.2 million in damages. Because the jury also found that the infringement was willful, Cochlear could have been on the hook for treble damages if Judge Fernando Olguin agreed.
Olguin in April 2015 vacated the damages award, ordered a news damages proceeding and invalidated three of four claims in the two patents, ruling that they failed to disclose key elements. Both parties' appealed to the U.S. Court of Appeals for the Federal Circuit. The appeals court also reversed the invalidity judgment for one of the patent claims and remanded the case for consideration on the damages issue and willfulness infringement of 2 claims for the remaining patent.
Olguin issued a decision this week denying Cochlear's motion pleading no infringement of one of the patents, saying the company had waived its non-infringement argument by not raising it on appeal. The judge reinstated the original award and doubled it.
However, citing the case's age and extensive procedural history, the judge wrote that Cochlear may still challenge the jury's verdict on a different infringement claim brought by the foundation.
Cochlear previously said that, because the patents have expired, a decision in the case wouldn't disrupt its U.S. business. The company said it set aside about $29.2 million (A$21.3 million) in December 2013 to cover the dispute.
The post Judge raises patent award against Cochlear Ltd. to $268M appeared first on MassDevice.
https://www.captis.com/wp-content/uploads/2018/11/cochlearlogolarge-300x222.jpg
222
300
CAPTIS
https://www.captis.com/wp-content/uploads/2016/11/logo_transp_top_final.png
CAPTIS
2018-11-07 11:23:39
2018-11-07 12:31:31
Judge raises patent award against Cochlear Ltd. to $268M