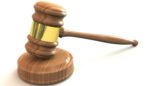 This article was originally published
here
The District of Delaware Chief Judge said this week that businesses must have permanent residences in the state to be sued for patent infringement within it, following a series of US Supreme Court rulings, and transferred a patent spat case to Indiana.
Chief Judge Leonard Stark said the precedent was set after the Supreme Court's decision in TC Heartland LLC v. Kraft Food Group Brands and Bristol-Myers Squibb Co. v. Superior Court of California earlier this year.
In TC Heartland v. Kraft Foods Group Brands, the Supremes limited the ability of patent holders to sue in other states. Kraft sued TC Heartland in its incorporated state of Delaware over drink powder patents; a lower court blocked TC Heartland's bid to move the case to its home base of Indiana. In May, the Supreme court reversed that decision, finding that the only place a defendant can be subject to a suit is their home court, a place where infringement occurred or where the defendant has a regular and established place of business.
Similarly, in the Bristol-Myers SquibbCo ruling the pharmaceutical giant was sued by more than 600 plaintiffs alleging injuries from its Plavix drug. The justices overturned a California state court ruling that, although there was little connection between the lawsuits and the Golden State (only 86 plaintiffs hailed from the state), the lawsuits could proceed there because of the company's extensive links there.
The opinion from Judge Stark comes from a patent spat case between Boston Scientific (NYSE:BSX) and Cook Medical, in which he granted a transfer of venue from Delaware to the Southern District of Indiana, Indianapolis Division.
"After reviewing thorough briefing and hearing oral argument, the Court finds that Defendants do not have a "regular and established place of business" in Delaware. Therefore, the Court concludes that venue is improper in Delaware for this action. Accordingly, the Court will grant Defendants' motion and transfer this case to the United States District Court for the Southern District of Indiana, Indianapolis Division," Judge Stark wrote, according to court documents.
Earlier this year, a number medical device makers were reportedly looking to slip patent infringement and product liability lawsuits based on the TC Heartlands U.S. Supreme Court ruling.
The post Judge: Firms must have permanent, physical presence in Delaware to file patent suits there appeared first on MassDevice.
https://www.captis.com/wp-content/uploads/2017/09/www.massdevice.comgavel-small-150x86-2d3e39d31078c8584f6ecb04e581e68f5661c789.jpg
86
150
CAPTIS
https://www.captis.com/wp-content/uploads/2016/11/logo_transp_top_final.png
CAPTIS
2017-09-13 10:12:39
2017-09-14 11:03:14
Judge: Firms must have permanent, physical presence in Delaware to file patent suits there