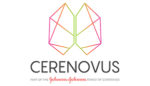 This article was originally published
here

Johnson & Johnson's (NYSE:JNJ) Cerenovus division this week announced the launch of its Galaxy G3 Mini embolic coil and released data from a study of its Embotrap device designed to remove clots from the brain following ischemic stroke.
The Galaxy G3 Mini coils are designed to be approximately 25% softer than the Galaxy G3 xsft coils, with an ultra-low coil profile and a primary wind diameter of 0.009 inches, which Cerenovus said is the lowest profile available in its Spectra line.
The newly launched coil is designed to have a random complex shape to make it comformable and enable the device to seek and fill open spaces in cerebral aneurysms for higher packing densities, which the company said has been shown to lower patient retreatment rates.
"Now, Cerenovus brings a family of endovascular coils that offers physicians a total procedural solution that can be used from start to finish or from periphery to core. We will continue to work to advance the treatment of cerebral aneurysm and both hemorrhagic and ischemic stroke to help physicians give stroke patients a new lease on life," J&J medical devices cardiovascular & specialty solutions group chair Shlomi Nachman said in a press release.
Cerenovus also released data from the Arise II study of its Embotrap device, touting high success rates in restoring blood flow with high rates of functional independence in patients treated with the device.
Data from the study was presented this week at the American Stroke Association's 2018 International Stroke Conference, the company said.
Results from the 228-patient trial indicated that 80% of patients treated with the Embotrap device experienced restored blood flow within three passes, and that vessels were opened in 93% of patients by the end of the procedure. Substantial reperfusion was also achieved with a single pass in 50% of patients, and 67% of patients were reported to be functionally independent at 90-day follow-ups.
"I believe the EmboTrap device will be an important new option for treating stroke patients. The study results look strong with very encouraging outcomes achieved for reperfusion, modified Rankin Scale, speed to revascularization as well as the rate of first pass success," Dr. Osama Zaidat of St. Vincent Mercy Hospital said in prepared remarks.
"We were honored to work with an eminent team of international physicians committed to advancing stroke therapy. We are pleased that both the Arise II results, and the physician feedback during the study reflect positively on the Embotrap device design and the extensive clot research which forms its foundation. This research underpins our commitment to developing evidence-based stroke solutions to enhance patient care," Cerenovus ischemic stroke clinical & regulatory head Mairsíl Claffey said in a prepared statement.
Last September, Johnson & Johnson launched the Cerenovus brand, which combined its Pulsar Vascular and Neuravi acquisitions and its remaining Codman Neuro neurological portfolio.
https://www.captis.com/wp-content/uploads/2018/01/cerenovus-small-150x86-1.jpg
86
150
CAPTIS
https://www.captis.com/wp-content/uploads/2016/11/logo_transp_top_final.png
CAPTIS
2018-01-26 12:31:02
2018-01-29 02:37:05
J&J's Cerenovus launches Galaxy G3 mini embolic coil, touts Arise II Embotrap study data