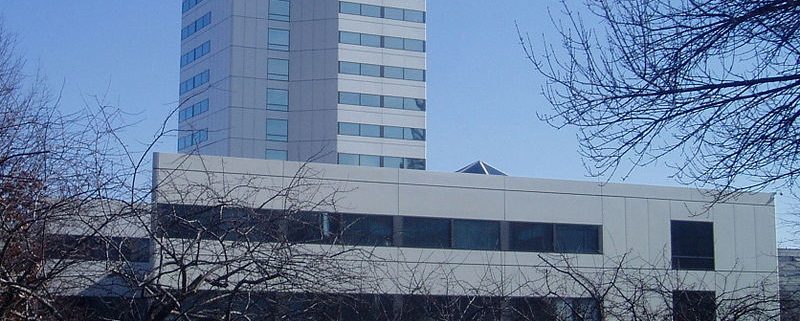 This article was originally published
here
PBR Staff Writer Published 15 February 2018
Janssen Pharmaceutical's androgen receptor inhibitor Erleada (apalutamide) has been approved by the US Food and Drug Administration (FDA) for the treatment of non-metastatic castration-resistant prostate cancer (NM-CRPC).
The FDA approval secured by the Johnson & Johnson (J&J) subsidiary comes after last week's results of the phase 3 SPARTAN trial in patients with NM-CRPC in which the drug was shown to have reduced the risk of distant metastasis or death by 72%.
Erleada was also demonstrated to have increased the median metastasis-free survival (MFS) by more than two years in comparison with placebo.
The trial evaluated the efficacy and safety of Erleada in comparison to placebo in over 1,200 men with NM-CRPC who had a rapidly increasing PSA while being subjected to continuous androgen deprivation therapy.
Janssen Research & Development global head Mathai Mammen said: "The need to delay metastasis is critical to the treatment of prostate cancer. Nearly 90 percent of patients with castration-resistant prostate cancer will eventually develop bone metastases, at which point the prognosis sharply worsens.
"We are excited about what this approval means for patients living with prostate cancer, and that physicians now have an important and much-needed treatment option that has been shown to delay the progression of castration-resistant prostate cancer."
Erleada functions by binding to the androgen receptor and thereby blocking its effect. Androgens like testosterone are known to promote tumor growth.
The drug is now the first approved treatment in the US for NM-CRPC.
FDA Oncology Center of Excellence director Richard Pazdur said: "The FDA evaluates a variety of methods that measure a drug's effect, called endpoints, in the approval of oncology drugs. This approval is the first to use the endpoint of metastasis-free survival, measuring the length of time that tumors did not spread to other parts of the body or that death occurred after starting treatment.
"In the trial supporting approval, Erleada had a robust effect on this endpoint. This demonstrates the agency's commitment to using novel endpoints to expedite important therapies to the American public."
---
Image: Johnson & Johnson's headquarters in New Brunswick, New Jersey. Photo: courtesy of user:ekem/English Wikipedia.
https://www.captis.com/wp-content/uploads/2018/02/JohnsonJohnson.jpg
592
800
CAPTIS
https://www.captis.com/wp-content/uploads/2016/11/logo_transp_top_final.png
CAPTIS
2018-02-14 21:14:00
2018-02-20 07:44:33
Janssen's Erleada wins FDA nod for nonmetastatic prostate cancer