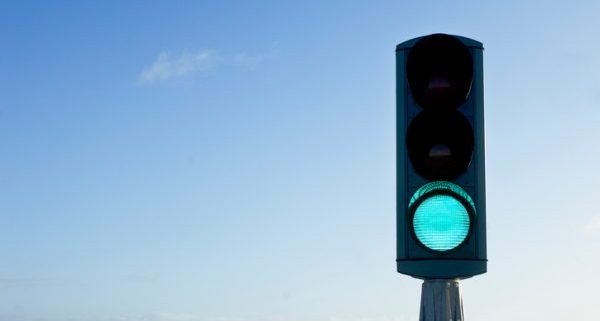 This article was originally published
here
If healthy tissues are like the quiet plains of the Midwest, cancer has all the hustle and bustle of downtown Manhattan.
That hyperactivity arises from major genetic and epigenetic changes that occur as tumor cells divide and metastasize. It's a cut-throat world: They even alter their metabolism to out-compete healthy cells in the nutrient-deprived tumor microenvironment.
Cornerstone Pharmaceuticals wants to target that flow of energy to undermine a range of cancers, including acute myeloid leukemia (AML), pancreatic cancer and T-cell lymphoma. The approach creates a rare opportunity to develop a drug for both solid and blood (heme) malignancies, Cornerstone's COO Sanjeev Luther said in a phone interview.
And it's rapidly getting put to the test.
On Thursday, the Cranbury, New Jersey-based company announced that the FDA has signed off on pivotal trials for stage four advanced pancreatic ductile adenocarcinoma and relapsed refractory AML. Both have orphan drug designation.
The compound in question is a small molecule called CPI-613, born out of Cornerstone's Altered Energy Metabolism Directed (AEMD) platform. It selectively targets tumors through the mitochondrial tricarboxylic acid (TCA) cycle, a mutant energy system essential to cell multiplication and survival.
Two major enzymes are responsible for fueling the TCA cycle; pyruvate dehydrogenase (PDH) and alpha-ketoglutarate dehydrogenase (KGDH). CPI-613 combats both, triggering multiple cell death pathways. That's a critical advantage, Luther said, to prevent the tumor from developing a resistance and rerouting around the enzyme blockage.
That's the theory anyway. As Luther acknowledged, larger studies are needed to ensure the preclinical findings effectively translate.
Likewise, the tolerability must be further gauged, though the team now has positive safety signs from 290 patients dating back 6 years. Side effects have so far been minimal; "in fact, it doesn't any additional toxicity," Luther said.
That's a nice selling point for a combination therapy approach. As one novel pathway, CPI-613 (and other cancer metabolism drugs) are well suited to a multi-pronged treatment approach. Indeed, the pivotal trials show the efficacy of the drug as an add-on to chemotherapy and/or the standard of care.
In its Phase 1 metastatic pancreatic cancer study the drug was tested alongside Folfirinox, a popular combination of four different therapies.
"Folfirinox, for example, today gives you an overall survival of 11.1 months and it gives you a progression-free survival of 6.4 months," Luther said. "Based on our phase 1 trial, we got a progression-free survival of 11.5."
Because eight of the 20 patients dosed are still alive, it's impossible to give a definitive number on overall survival data, but he noted that it could be anywhere from 13.4 months to 20.1 months.
"What this drug is doing is increasing the lifespan; it's giving better quality of life," Luther said. "The other thing you look at in pancreatic cancer is; 'what is the response rate of the drug?' In the Folfirinox study, 31.6 percent was the objective response rate. Our drug today has 61 percent."
Cornerstone isn't the only company in this space; Agios and Calithera are also trialing drugs that target cancer metabolism.
According to Luther, Cornerstone's is the only drug that works with the dual mechanism across a range of disease subtypes.
CPI-613 is currently administered intravenously, though an oral drug is in development. Given its role as an add-on therapy to other IV drugs, it's not a major inconvenience, Luther said.
With many shots on goal and a positive relationship with the FDA, Cornerstone's future looks bright.
"Probably by 2019, 2020 you could potentially see a launch of CPI-613," he said. "All going well."
Photo: ClarkandCompany, Getty Images
https://www.captis.com/wp-content/uploads/2017/03/medcitynews.comGettyImages-182354532-600-284bf70575c7d8023bce36df1e38faa7666454bf.jpg
399
600
CAPTIS
https://www.captis.com/wp-content/uploads/2016/11/logo_transp_top_final.png
CAPTIS
2017-03-23 12:00:45
2017-03-24 14:51:16
It's on: Cornerstone gets green light for two pivotal cancer trials