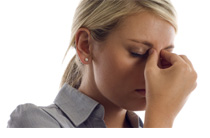 This article was originally published
here
Think Your Resume's Ready for 2013? Read This First
By Laura Smith-Proulx, Executive Resume Writer
Determined to make 2013 the year you snag that dream job?
The coming months are shaping up to be intensively competitive, meaning you'll have to be ready to edge out others for that coveted job.
However, if your resume is like most in circulation, it isn't anywhere near ready for 2013. Why?
Because it probably relies on outdated methods, lacks marketing appeal, or just downright fails to demonstrate the kind of value proposition that captures attention in a crowded market (no matter what year it is).
Here are 5 telltale signs your resume will fall flat in 2013 (along with tips for hitting the mark):
1. You've never considered using an infographic or chart to display your achievements.
Nothing speaks louder than metrics on a resume, but possibly nothing shouts accomplishment and scale more so than a chart.
These graphics are easy to insert into a Word document with the Insert Chart tool. However, you should only use one if you have impressive numbers to display (as shown in this sample of a VP Sales resume).
The advantage? An easily-grasped picture of your achievements, with less text for employers to navigate.
Keep in mind that charts or infographics are best used in a resume you send directly to a hiring authority. Automated Tracking Systems (ATS) resume scanners don't like graphic elements, so adjust or remove this formatting before applying online.
2. You're still (still!) using an Objective statement.
Literally 95% of the resume advice floating through blogs, online communities, and career centers these days warns job seekers to take off that dreaded, single-line phrase that begins with "Seeking a challenging position…"
Yet, there's not a week that goes by without at least 2 of these showing up in my Inbox. Somehow, the memo isn't getting out.
Not only is an Objective passé at this point, it dates you and shows that you're more concerned about following an antiquated rule than bringing your presentation up to date.
3. You're unable to write about yourself without resorting to generic descriptions.
Way too many job seekers copy the generic descriptions they've seen poisoning other resumes, writing about "successful" achievements and "proven expertise," especially in the initial Summary or Profile section.
Your resume will fail to impress in the aggressive market of 2013, unless you tighten your message and get straight to the point about your value. (and copying tired text just shows a lack of innovation!)
Inject relevant success stories and metrics – yes, even in the Summary section, as shown in this example of a Business Development Director resume – that show you're serious about finding the right opportunity.
4. You believe your resume "must" cover every detail.
Not only are employers uninterested in your achievements from 1983, they're worn out from sorting through all that information.
Today, a powerful resume quickly announces the reasons you're qualified – saving recruiters time and helping them quickly spot your credentials as a match.
Pay strict attention to the top third of the first page. Throw out the generalizations and "fluff" words, replacing them with hard skills and a title that matches your goal. (See Tip #3 again.)
Drop experience past the 15-year mark, unless you're aiming for the executive suite. Even then, you'll need to summarize achievements and former titles to avoid writing a novel about your career.
5. It hasn't occurred to you to buck the trends.
As shown in this sample of a sample of a VP of IT resume, there's no law that says you must include a Summary on your resume. The same goes for long-winded success stories (see the crisp, potent sentences on this example used to note career high points).
Not sure if you should try something new? Incorporate a fresh element, such as an accolade from your colleagues or performance reviews, just to try it out.
Add a splash of color in the headings, or a border intended to provide a conservative look to your resume. Try mentioning your new MBA in your Summary, rather than pulling your entire Education section to the front of the document.
Save your new version under a different name and send it out with a personal note to an employer of your choice. Use the plain version to apply online, where you'll want to tone down headings and graphics to pass an automated resume scan.
So, get bold for 2013 and jump into the job market head-first! You might find that a new perspective applied to your resume will having you ringing in 2013 with that long-awaited new job.
Laura Smith-Proulx of An Expert Resume is an executive resume writer and former recruiter who partners with CEO, CIO, COO, CFO, CTO, SVP, and Director candidates to win interviews at major corporations. A certified Professional Resume Writer, Online Professional Networking Strategist, Career Management Coach, Interview Coach, and Microblogging Career Strategist, she is a multiple award-winning resume writer and author of How to Get Hired Faster: 60+ Proven Tips & Resources to Access the Hidden Job Market.
https://www.captis.com/wp-content/uploads/2012/12/enewsletters.biospace.comjob_seeker20-15a83c72b708ad54dafc7b45e6f499d9ef25146d.jpg
138
210
CAPTIS
https://www.captis.com/wp-content/uploads/2016/11/logo_transp_top_final.png
CAPTIS
2012-12-26 15:00:00
2017-03-22 17:16:32
Is Your Resume Ready for 2013? Think Again!