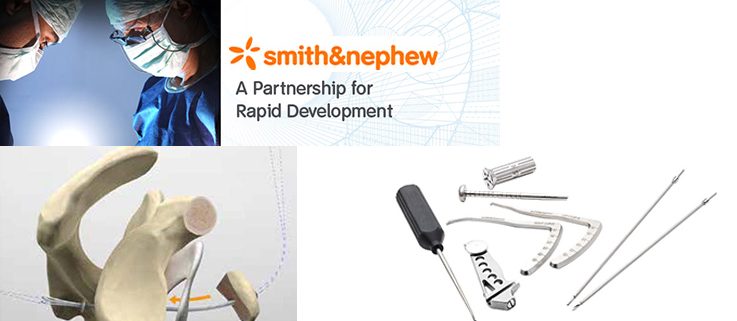 This article was originally published
here

For nearly a decade, Smith & Nephew's InVentures program has worked with surgeons who have innovative ideas but aren't starting their own companies.
The program provides a third innovation route on top of the major two for big medical device companies: internal R&D and acquisition of smaller companies with new technologies.
"A company the size of Smith & Nephew – we have scale by being in contact with surgeon end users, who see and appreciate opportunities for improvement in care through their challenges in everyday surgical problem solving that may be hard to accomplish with the solutions currently available in the market," said Jeff Wyman, who has been VP of InVentures since 2011.
"As opposed to surgeons charting out on their own [course], we created a portal where they have the ability to come to us first with problems that they may have or ideas for improvements," Wyman said. "The business we established is built around a robust idea management system where we can evaluate ideas for their intellectual property, merit, strategic fit within the organization and manufacturability."
Get the full story on our sister site Medical Design & Outsourcing.
(See Wyman discuss innovation and product development at DeviceTalks West, Dec. 11–12 in Orange County, Calif.)
You may also like:
https://www.captis.com/wp-content/uploads/2017/12/Smith-Nephew-InVentures-MD.jpg
396
737
CAPTIS
https://www.captis.com/wp-content/uploads/2016/11/logo_transp_top_final.png
CAPTIS
2017-12-06 12:08:46
2017-12-08 04:06:29
How Smith & Nephew's InVentures program is promoting innovation