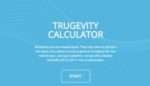 This article was originally published
here
Boston Scientific over the summer unveiled a new value-add for its implantable cardio devices: an online Trugevity calculator that lets physicians predict battery life.
The idea is to help health providers quickly grasp the benefits of Boston Sci's longer lasting EnduraLife battery technology, which the company touts has nine clinical studies and eight years of real-world data to back up its abilities.
"We used to do those [battery life] calculations in-house … for physicians who are interested. … We decided, 'Why not let the truth be free?'" said Ken Stein, SVP and CMO for rhythm management and global health policy at Boston Sci.
Read the whole story on our sister site, Medical Design & Outsourcing
The post How Boston Scientific is boosting medical device value appeared first on MassDevice.
https://www.captis.com/wp-content/uploads/2017/09/www.massdevice.commdo-stub-trugevity-small-9a4a5312b64108327b90efcbd6c9d2d4441925ae.jpg
86
150
CAPTIS
https://www.captis.com/wp-content/uploads/2016/11/logo_transp_top_final.png
CAPTIS
2017-09-14 09:55:40
2017-09-14 11:02:45
How Boston Scientific is boosting medical device value