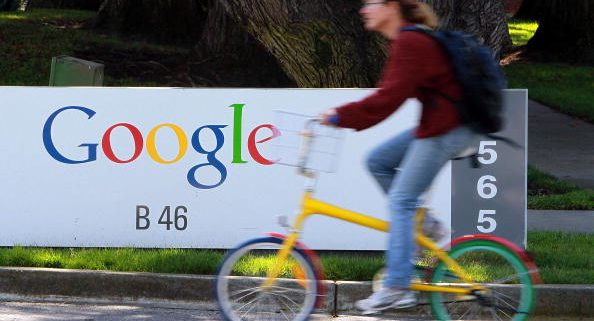 This article was originally published
here
If you haven't heard of Calico, that's by design. The mysterious biotech spun out of Google (now Alphabet) in 2013, with a mission to unravel the biological mechanisms of aging.
C4 Therapeutics, on the other hand, is focused on protein degradation. Its aim is to develop therapies "for patients with life-threatening and life-impairing conditions."
On Thursday, the two companies announced a five-year collaboration to move possible age- and/or cancer-related therapies into the clinic.
The joint statement was the first mention of 'aging' on C4T's website. Why does that matter? It offers insight into how Calico – aka the California Life Company – plans to realize its moonshot mission.
In a nutshell, there's no miracle elixir on the horizon. The idea is to prevent disease, not prolong life. That will a require an ongoing series of medical "interventions," the term used on the company's website. Based on Calico's previous agreement with the personal genetics company AncestryDNA, it looks like the interventions will also be highly personalized.
Protein degradation fits in as a tool for prolonging death from diseases such as cancer.
In an email forwarded by a company representative, C4T President and CSO Andrew Phillips said Calico contacted the company in 2016 to discuss a partnership. As part of the agreement, C4T will contribute its expertise to the discovery and validation of small molecule "protein degraders" that can reduce disease-causing proteins in the body.
How central is protein production to the maintenance of human health? Very, Phillips said.
"Overall homeostasis of proteins (the balance of protein synthesis and protein degradation) is of great importance to normal health. In some cases, an excess of a protein can be central to disease (e.g. overexpression of an oncogenic protein) and in other cases, erroneous protein degradation can result in disease (e.g. the teratogenic effects of thalidomide.) Many neurodegenerative disorders also provide examples of misbalanced synthesis and degradation of proteins."
It's also notable that the contract clearly separates the research and discovery obligations (C4T), from the clinical development and any possible commercialization, which would be handled by Calico.
Even as a series of interventions, proving a therapy or therapies can slow aging or increase lifespans is a battle unto itself. Calico's all-star cast of scientists from the fields of medicine, drug development, molecular biology, genetics, and computational biology, will all be needed to develop any possible drugs and chart a clinical course forward.
It's a big undertaking, but they don't plan to do it alone. The bulk of the content on the company's scant website is dedicated to future collaborations.
"We are most interested in external opportunities at the research and early development stage within these areas of focus," it reads, highlighting conditions that often occur alongside aging: oncology, neurodegeneration, chronic inflammation and metabolic dysfunction.
"We also believe that, in some cases, programs focused on patients with rare diseases may present unique opportunities to explore aging biology in the context of therapeutic development," the website states.
Along with C4T, deals have been hashed out with QB3, the Broad Institute, AbbVie, 2M and the Buck Institute for Research on Aging. Each represents a small puzzle piece that adds to an incomplete picture of how Calico plans to realize its moonshot.
Photo: John Sullivan, Getty Images
https://www.captis.com/wp-content/uploads/2017/03/medcitynews.comGettyImages-97614591-8df3ef2f1ae615d8b9cecb25413506d12fcd6c3e.jpg
384
594
CAPTIS
https://www.captis.com/wp-content/uploads/2016/11/logo_transp_top_final.png
CAPTIS
2017-03-24 17:32:17
2017-03-29 07:26:09
Google's life-prolonging moonshot Calico partners with C4 Therapeutics