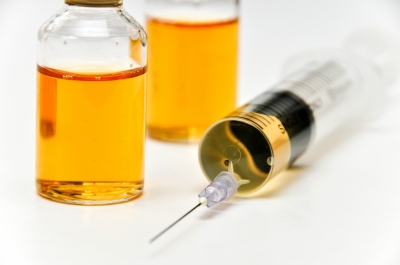 This article was originally published
here
PBR Staff Writer Published 16 January 2018
UK-based Vaccitech, which is developing a universal influenza vaccine and other vaccine-related products, has bagged £20m ($27.1m) of funding from various investors.
The investment, which came in a Series A financing round, was co-led by new investors Google Ventures (GV) and Sequoia China alongside existing investor Oxford Sciences Innovation.
Neptune Ventures also joined in the investment round. Vaccitech is a spin-out company from the Oxford University's Jenner Institute.
Vaccitech, which has been backed by Oxford Sciences Innovation, has raised a total of £30m ever since it was founded in 2016.
GV general partner Tom Hulme said: "Vaccitech's world class team have achieved an incredible amount with relatively little funding to date – the T-cell responses to the company's viral vector platform are among the highest that have been achieved in man – we look forward to it being applied to tackle multiple human diseases."
Currently a clinical stage company, Vaccitech has six products in its portfolio. The products are based on inducing cellular immune responses by releasing non-replicating viral vectors for treatment or prophylaxis against diseases at different stages.
Vaccitech's universal flu vaccine is currently being assessed in a two-year phase 2b efficacy trial.
According to the company, the vaccine identifies the conserved proteins of the virus and is active against all influenza A strains, including avian ones.
Vaccitech has two assets in phase 1 development stage which include a prostate cancer therapeutic and a Middle East Respiratory Syndrome (MERS) prophylactic.
The company's remaining three products are a Human Papillomavirus (HPV) therapeutic, a Hepatitis B (HBV) therapeutic and an infectious disease asset, that are all in late preclinical development.
Vaccitech CEO Tom Evans said: "When you look at the 250 million people chronically infected with hepatitis B globally, or the number of people killed by the flu each year, it becomes clear just how much potential impact Vaccitech's portfolio of vaccine products could have on the world.
"You add Oxford into the mix, where you have unprecedented ability to do advance products through outstanding vaccine science and tremendous translational medicine capability, and Vaccitech is clearly well positioned to have an important impact on global health."
---
Image: Vaccitech is developing a universal flu vaccine and other vaccine-related products. Photo: courtesy of Baitong333/FreeDigitalPhotos.net.
https://www.captis.com/wp-content/uploads/2018/01/vaccine-generic-image.jpg
265
400
CAPTIS
https://www.captis.com/wp-content/uploads/2016/11/logo_transp_top_final.png
CAPTIS
2018-01-15 21:05:00
2018-01-22 00:55:56
Google venture unit supports UK flu vaccine firm Vaccitech