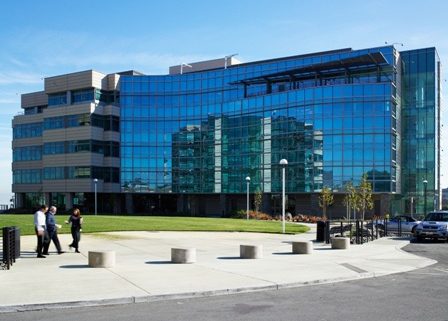 This article was originally published
here
PBR Staff Writer Published 27 March 2017
Roche's subsidiary Genentech has secured breakthrough therapy status from the US Food and Drug Administration (FDA) for its Rituxan (rituximab) to treat pemphigus vulgaris.
Pemphigus vulgaris is a severe life-threatening condition, which can be recognized by progressive painful blistering of the skin and mucous membranes.
Rituxan is a type of antibody therapy, which can be used alone or with chemotherapy. It will work in several ways to find and attack the cells where cancer begins.
It is said to target and attach to the CD20 protein found on the surface of blood cells with cancer and some healthy blood cells.
At present, Genentech is recruiting patients in a PEMPHIX phase III study for pemphigus vulgaris, which is a disease with limited treatment options.
In 2015, the company also secured orphan drug status to Rituxan to treat pemphigus vulgaris.
Genentech chief medical officer and global product development head Sandra Horning said: "People with pemphigus vulgaris need more options and we look forward to working with the FDA to make Rituxan available to patients with this potentially deadly disease.
"We are committed to developing therapies that target B cells in areas of unmet need across a range of immune and malignant diseases, including new antibody constructs that enhance efficacy, safety or both."
Earlier this year, Genentech's Lucetin was approved by the FDA to treat patients with myopic choroidal neovascularization (mCNV).
Lucentis is claimed to be the first FDA-approved anti-vascular endothelial growth factor (VEGF) therapy to treat mCNV in the US.
Last October, Roche along with Chugai Pharmaceutical secured breakthrough therapy status from the FDA for Actemra/RoActemra (tocilizumab) for giant cell arteritis (GCA).
GCA is a chronic, potentially life-threatening autoimmune condition caused by inflammation of large and medium-sized arteries, most often in the head, but also in the aorta and its branches.
---
Image: Genentech in South San Francisco, US. Photo: courtesy of F. Hoffmann-La Roche Ltd.
https://www.captis.com/wp-content/uploads/2017/03/image.digitalinsightresearch.inGentechsouth-0511c7efa6bd96b478604f7e39aa90170caaea3b.jpg
335
448
CAPTIS
https://www.captis.com/wp-content/uploads/2016/11/logo_transp_top_final.png
CAPTIS
2017-03-26 22:18:00
2017-03-29 07:17:27
Genentech's Rituxan gets FDA breakthrough therapy status to treat pemphigus vulgaris