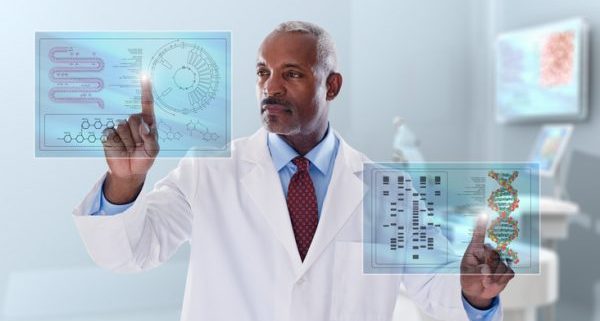 This article was originally published
here
GE Healthcare is taking the plunge.
In an attempt to go digital, the company is making a $500 million investment and hiring 5,000 software engineers.
"In 2013, GE committed to investing $500 million in software by 2018," David Hale, a GE Healthcare senior vice president who oversees imaging software, told MedCity via email.
Two years later, GE took another step toward its digitization goal by creating GE Digital, Hale said. "As GE transforms itself to become the world's premier digital industrial company, this will provide GE's customers with the best industrial solutions and the software needed to solve real-world problems," GE CEO Jeffrey Immelt said at the time.
Last month, GE Healthcare announced plans to relocate hundreds of jobs from its Barrington, Illinois, facility to downtown Chicago, according to a press release sent to MedCity. This movement of employees is also part of GE's strategy of becoming digital. "Chicago offers an excellent platform for GE Healthcare to work side by side with some of the world's most respected healthcare institutions, startups, associations and industry thought leaders," GE Healthcare CEO John Flannery said in a statement.
Now the company is building on its goal by hiring 5,000 software engineers over the next few years, Flannery told Business Insider. He said the new employees will be working primarily on creating an "app store" of sorts for Predix, GE's cloud-based platform, and on improving hospitals' IT infrastructures.
GE Healthcare currently has approximately 5,000 software engineers. They constitute 10 percent of all GE Healthcare employees, according to Business Insider.
"We'll be hiring software engineers, data analysts, imaging analysts, to develop our own apps, but also to develop the platform and the capability of the platform to host hundreds of other applications," Flannery said.
And it doesn't end there. By 2020, GE hopes to become a top 10 software company and have "hundreds of apps in the GE Health Cloud," Hale noted.
But why make the investment now? Hale said GE Healthcare has been collaborating with providers for a number of years to create software that seeks to improve healthcare's biggest problems related to cost, access and quality. Simultaneously, health systems have received an onslaught of data that's only expected to continue to increase. "There is no greater opportunity to solve for those challenges than through digital — imaging solutions, value-based care analytics, cloud technology and deep learning," Hale said.
GE Healthcare hopes this digital movement will eventually assist in solving healthcare's challenges throughout the world. "We aim to transform healthcare with digital, merging clinical science with minds and machines for higher quality and more efficient, more affordable care," Hale said.
Photo: MixAll Studio, Getty Images
https://www.captis.com/wp-content/uploads/2017/03/medcitynews.comGettyImages-166346870-600-6066f942656739d0bb63e296e8a6a197c4e11764.jpg
391
600
CAPTIS
https://www.captis.com/wp-content/uploads/2016/11/logo_transp_top_final.png
CAPTIS
2017-03-26 14:25:34
2017-03-29 07:26:05
GE Healthcare's digital future starts with $500 million investment, hiring 5,000 engineers