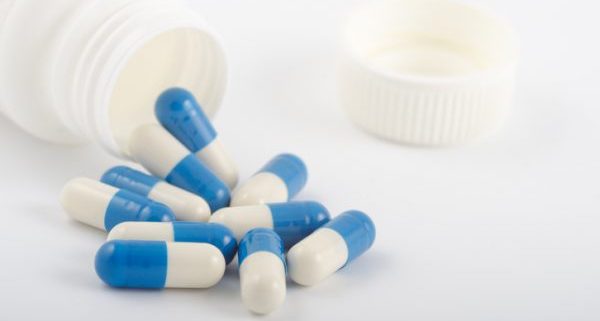 This article was originally published
here
There's no shortage of areas to debate when it comes to FDA policies, the need for reform and the argument against the erosion of safety standards.
In fact, there were so many drug and device-related fields to cover, President Trump's nominee for the top job at the Food and Drug Administration Scott Gottlieb didn't get a chance to comment on food safety, supplements, and his other potential jurisdictions.
In Tuesday's nomination hearing, broadcast live, the Senate Health, Education, Labor and Pensions Committee pushed other major areas to the fore.
They included Gottlieb's "unprecedented" industry ties, drug and device approval speeds, science versus ideology, biosimilars and generics, and Gottlieb's biggest concern of all: the opioid epidemic.
Handling the boss
Both sides of the aisle seemed concerned about President Trump's hiring freeze in government departments, including FDA. Committee chair Sen. Lamar Alexander (R-TN) addressed it directly in his opening remarks, asking how Gottlieb would lead a strong agency incapable of hiring new talent.
According to Alexander, former commissioner Robert Califf's top priority with the passing of the 21st Century Cures Act was to be able to hire and pay the necessary talent to review investigational drugs and devices.
Gottlieb reiterated the importance of FDA possessing a world-class workforce, armed with the resources and tools they need to do their job.
The most direct sentence he could summon, however, was to note that he has been vocal about the need to maintain a strong FDA workforce in the past.
"I will continue to make my opinions known on that issue," he said.
Others questioned how he could maintain a science-first, objective approach while working beneath an ideological president.
"For those who have worked with me, I haven't been shy about offering my unvarnished advice," Gottlieb replied. "We mentioned 866 articles I've written where I've offered very clear thoughts. I'm going to continue to offer people my very clear thoughts on whatever issues I'm asked to opine on, including my boss's."
Industry interests
Unsurprisingly, the political parties returned to their respective corners when Gottlieb's extensive industry ties were flagged. Democrat senators were concerned about his ability to remain impartial, while Republican's viewed it as valuable experience in the field.
Sen. Patty Murray (D-WA) began her address by expressing disappointment in the limited amount of time the committee had to review Gottlieb's application papers, which chronicle his many connections. The full package was received on Friday, Murray said.
"We've had just a handful of days to fully understand the extent of Dr. Gottlieb's unprecedented financial entanglements with the industries he would regulate as FDA commissioner."
Murray repeated the term "unprecedented" several times, as Senator Alexander reminded the audience that the most recent FDA commissioner, Robert Califf, had extensive industry ties too.
"I'm glad to know that you've got a background and experience in the issues before you," Alexander told Gottlieb.
For his part, the nominee promised to work with ethical experts throughout his tenure. He has already withdrawn from multiple compromising positions and has met the minimum impartiality requirements for the position.
Part of the damage can't be undone, however, in the eyes of the Democrats. It was pointed out that, if approved, he would likely oversee regulatory filings from some of the many companies that he has consulted for or financially invested in, including Cerecor and CRISPR Therapeutics.
Drug approvals
As a prolific writer and speaker, Gottlieb has an established track record indicating he would like to streamline the approval process. Some committee members, particularly Sen. Elizabeth Warren (D-MA) were particularly concerned about this pro-industry approach.
Gottlieb's biggest message here was that it doesn't need to be a trade-off.
"We should reject the false dichotomy that it all boils down to a choice between speed and safety," he said.
The approval process can be improved from many angles, he argued, such as through adapted clinical trials that don't infringe on the scientific rigor applied.
"We should be reminded always that we save lives by allowing good things to happen," Gottlieb told the committee. "But we also save lives when we keep bad things from happening."
Biosimilars and generics
Sen. Mike Enzi (R-WY) floated the issue of biosimilars in question session. Since 2012, four biologics have been approved, he said, but only two made it to the market. By 2021, some 70 more biologics patents will expire, creating a major opportunity for healthcare savings.
Since 2012, four biologics have been approved, he said, but only two made it to the market. By 2021, some 70 more biologic patents will expire, creating a major opportunity for healthcare savings.
"I think many of us have been disappointed by the economic savings we've seen from biosimilars so far," Gottlieb said.
His answer was concise but touched on one of the major issues; FDA giving guidelines to biologics manufacturers in a timely fashion. Uncertainty has clouded the field until now.
He also stated that the FDA needs to answer specific questions, such as whether or not biosimilars can be used interchangeably.
The discussion moved on, returning later to generic drugs with a question by Sen. Todd Young (R-IN) that played right into one of Gottlieb's top priorities.
"There are literally billions of dollars worth of drugs each year that are sold as branded drugs at high prices but should be subject to generic competition," the nominee said in agreement.
A huge part of the problem, Gottlieb said, was the inability of current FDA guidelines to handle new complex drugs. The standard measures for bioequivalence and bioavailability no longer suffice. That confusion prolongs the exclusivity period of the drug, as generics struggle to break into the market.
"This is an area I want to work on," he said.
Opioids
The committee and Gottlieb all agreed on the urgency of the opioid epidemic.
"The opioid epidemic in this country is having staggering human consequences," Gottlieb said in response to a question by Alexander. "I think this is the biggest crisis facing the agency."
While he said an "all of the above" approach is needed, he singled out opioid alternatives as one of the greatest opportunities to turn the tide on the crisis.
That could include new pain relieving drugs and devices that can administer them in a more localized way. He also mentioned the need for medical options that help patients maintain sobriety.
Photo: VladimirSorokin, Getty Images
https://www.captis.com/wp-content/uploads/2017/04/medcitynews.comGettyImages-532169642-600-b9eb82729305f17846c0e5f64d1e5481a2dd2230.jpg
398
600
CAPTIS
https://www.captis.com/wp-content/uploads/2016/11/logo_transp_top_final.png
CAPTIS
2017-04-05 12:37:08
2017-04-06 12:19:22
Five things we learned about FDA nominee Scott Gottlieb