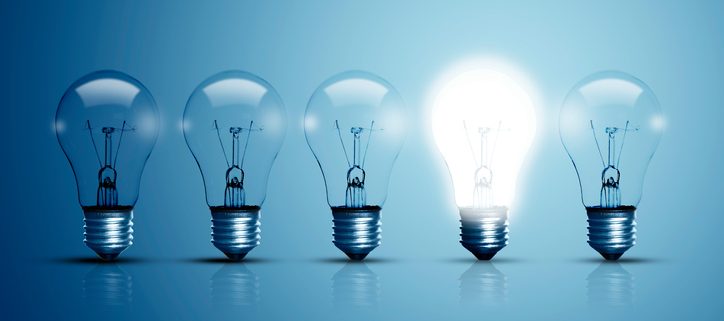 This article was originally published
here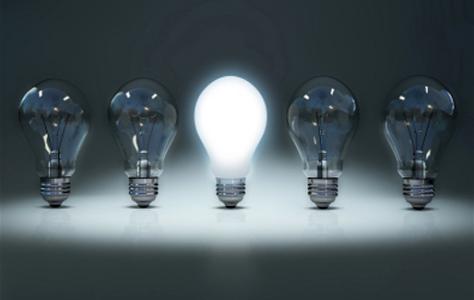 Clinical trials are a massive, often global undertaking that can suck up years and tens of millions of dollars. The good news? There are plenty of areas for improvement and streamlining, as these five startups highlight.
Icertis — Enterprise contract management
Did you know that term even existed? Enterprise contract management involves streamlining and systematizing the different contracts and related documentation required for a clinical trial (or any other large-scale project for that matter).
Icertis manages this through a single platform with an emphasis on "contract intelligence." In other words, the user can access and analyze the documents at any point for risk reports, obligation tracking and more. The information becomes a tool, not a dead-end filing cabinet.
The platform is well-suited to working at scale, having won over the likes of Roche, Becton Dickinson and AbbVie, along with dedicated CROs.
Greenphire — Clinical payment solutions
Let's be real. The major motivation for participants in Phase 1 "first-in-human" trials is the compensation they receive. Even downstream in Phase 2 and 3, money regularly needs to change hands. The logistics can be harder than they seem, especially when hundreds of trial sites across many countries are involved.
Greenphire is the 21st Century solution to what was an antiquated system of cash and checks. The company has holistic solutions, as well as a simple tool it calls the ClinCard; a reloadable debit card that is easy to use and accepted worldwide. Through its accuracy and simplicity, Greenphire has signed over 500 clients, with nine of the top 10 pharmaceutical companies on its books. To date, more than 4 million patients have been reimbursed.
Further upstream, eClinicalGPS helps sponsors automate and streamline global site payments, increasing overall site satisfaction.
"The headache of reconciling payments has permeated outside of the study coordinators and into finance teams and others supporting the trial, making change even more critical for the success and sustainability of the site," explained Greenphire CEO Jim Murphy in an email forwarded by a company representative.
How does the company overcome the standard resistance to change?
"Change is most difficult when the payoff isn't clear," Murphy said. "Timely, fast, accurate payments with visibility into what they are for and when they will arrive has allowed clinical trial coordinators to embrace site payment solutions."
ePatientFinder — Trial recruitment
What's the best way to enroll a clinical trial? Through cheesy magazine ads or via a trusted doctor-patient relationship and patient-specific electronic health record (EHR) data?
After raising a $2.6 million Series A in 2015 and an $8.2 million Series B in 2016, ePatientFinder created the Clinical Trial Exchange platform to help physicians identify, thoroughly screen, and refer patients to clinical trials in their community. The network extends well beyond the elite tier of research hospitals that typically enroll the lion's share of trial participants.
It's just one example, but the company cites a recent chronic conditions trial that accepted 78 percent of participants referred by ePatientFinder, compared to just 3 percent enrolled through traditional, direct-to-consumer marketing methods.
Verified Clinical Trials — Participant verification
As noted above, financial reimbursement is a pretty big driver of participation in clinical trials. As this fascinating account from the Atlantic highlights, it can even motivate some individuals to enroll in more than one. According to Verified Clinical Trials (VCT), up to 25 percent of Phase 1 participants attempt to enroll in multiple clinical trials at the same time. The incidence ranges from 2-12 percent in Phase 2-4 trials, depending upon the therapeutic indication.
That's a problem. When patients overlap trials or skip the 30-day "washout" period, they risk their health and the integrity of the data.
To combat this phenomenon, VCT developed a worldwide database designed to prevent dual enrollment. The company employs sophisticated tools such as ID tracking and biometric fingerprinting to monitor registrations across many different trial sponsors, without compromising patient privacy.
VitalTrax — Patient engagement
Forget herding cats, Philadelphia, Pennsylvania-based Vital Trax is putting the patient in control with its "Wing" mobile app. It allows possible participants to search, review eligibility, apply, and stay involved during a clinical trial.
It also takes care of the follow-up, with visit reminders, direct messages, and alerts. An electronic diary helps users capture the required qualitative data at the relevant times.
A second offering, Wing Enterprise, helps the sponsor with their enormous workload. It features customizable tools for data integration and cloud-based storage. All the information can be accessed in real-time.
The company also became the first to receive seed capital from a $6 million funding initiative this week. The group behind the fund includes Ben Franklin Technology Partners of Southeastern Pennsylvania, Independence Health Group — the parent company of Independence Blue Cross; and Safeguard Scientifics.
Photo: CasPhotography, Getty Images
https://www.captis.com/wp-content/uploads/2017/03/medcitynews.comGettyImages-533342616-d4a99b5642482be028a265da433cc5fa0dd57a02.jpg
483
724
CAPTIS
https://www.captis.com/wp-content/uploads/2016/11/logo_transp_top_final.png
CAPTIS
2017-03-23 03:30:59
2017-03-24 14:51:22
Five startups working to modernize clinical trials