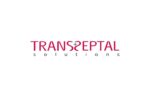 This article was originally published
here
Medtech developer Transseptal Solutions said yesterday it won FDA 510(k) clearance for its TSP Crosser transseptal access system.
The Israel-based company said that the TSP Crosser is an advanced transseptal puncture system which features a built-in steering mechanism and is designed for use in accessing the left atrium.
The system is intended for use during procedures including mitral valve repair and replacement, paravalvular leak closure, left atrial appendage closure and EP ablation treatments.
"Transseptal Solutions FDA clearance announcement is timely. There is a growing global demand for trans-septal catheter intervention for patients with structural heart disease. The TSP Crosser is an innovative integrated solution addressing the unmet need for precise and controlled transseptal puncture," founder Francesco Maisano of Zurich University Hospital said in a prepared statement.
The newly cleared system combines a sheath, dilator and flexible puncturing needle for left atrium access and transseptal catheterization procedures. The device's loop wire is radiopaque and positioned at the distal end of the steerable sheath to aid in localization of the fossa ovalis, Transseptal Solutions said.
"Transseptal catheterization is a critical step for structural heart and electrophysiology LA interventions. The availability of advanced tools and techniques is essential to perform accurate transseptal puncture as part of challenging LA interventions. The TSP Crosser is designed to provide controlled access and stable catheter positioning into the heart's left atrium. An innovative radiopaque loop wire aids in the localization of the fossa ovalis within the right atrium and provides device stability during an interatrial septum puncture. Moreover, the flexible puncturing needle allows deflection and orientation using the steerable sheath to provide adjustable positioning for puncturing the fossa ovalis and ensuring the TSP Crosser

successfully reaches its target location within the LA anatomy," CEO Elad Sapir said in a press release.
The company said that it has already won CE Mark approval in the European Union for the device.
The post FDA clears Transseptal Solutions' TP Crosser transseptal access device appeared first on MassDevice.
https://www.captis.com/wp-content/uploads/2018/10/transseptal-solutions-large-150x97.jpg
97
150
CAPTIS
https://www.captis.com/wp-content/uploads/2016/11/logo_transp_top_final.png
CAPTIS
2018-10-12 10:12:45
2018-10-13 09:14:07
FDA clears Transseptal Solutions' TP Crosser transseptal access device