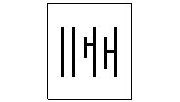 We would like to inform and invite you all to participate in the 37th International Gemmological Conference will be taken place on 17-21st May, 2021 at the National Museum of Nature and Science in Tokyo, Japan.
The conference is organized by IGC Japan committee and IGC Executive committee, and supported by the National Museum of Nature and Science in Tokyo and the conference assistant committee members from Japan.
IGC is the oldest gemmological conference in the world since 1951. Geologists, mineralogists and gemologists from various universities, research centers and laboratories from different corners of the world and as well as some gemstone experts from trade companies attend this technical conference which is held every alternate year.
IGC is now in its 6th decade, the conference has a high educational excellence, explores great challenges faced by educators and gemologists. Over the year it is expected more and more new generation delegated would attend this conference, learn from the expects, share the knowledge and communicate with each other.
The first Asian country to hold IGC meeting was Japan in 1981. Now the IGC 2021 will be the 70th anniversary of the IGC and it will be the 2nd time for Japan to organize it in Tokyo.
Our conference aims to gather all international gemologists, scholars and researchers to present the specific research topics on natural and synthetic diamonds, colorstones, pearls, gem treatments, geological and geographical study of gemstones and etc.
In 2021, a big event called "Special exhibition of jewels" will be held at the National Museum of Nature and Science from March to August in Ueno, Tokyo, Japan. Gemstones, jewelries, minerals and personal collections from several museums such as the Smithsonian natural history museum, New York natural history museum, Los Angeles natural history museum and Hashimoto Collections.
IGC Japan Organizing Committee is planning the IGC2021 conference according to this period of "special exhibition of jewels" and will provide facilities for oral and poster presentations for 5 day-conference activities, starting from 17th of May and ending on 21st of May, 2021. Please see the attached PDF file of IGC 2021 First announcement to save your date.
Specially, the first day (Monday, 17 May) of the conference has been planned as "Open Colloquium".
1) As a co-sponsorship with IGC and the National Museum of Nature and Science, IGC will offer an opportunity to the National Museum of Nature and Science to organize a 2 hours International Symposium for the museum researchers and related persons during the IGC Open Colloquium in the morning section, 10:00-12:00, 17th of May. For sure, all IGC members will join this symposium and will give a talk which is related to gemstones from museum collection or any old antique jewelry as well.
2) IGC will formally start the conference by the opening ceremony for IGC 2021 at 13:00 and will continue the Open Colloquium section until 17:00 on a same day (17th of May). Some Japanese gem trade representatives, lab gemologists and students from universities will be invited to join this open colloquium. A Special Dinner Gathering will start at 17:30, to welcome all conference participants to enjoy this party and communicate to each other.
The main IGC Conference is schedule from 18th to 21st of May will be limited to IGC delegate and observers and some conference support staffs from Japan.