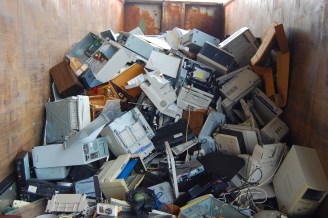 This article was originally published
here
pixabay
It's never a good thing when medical devices fail. Not only is patient health at risk, in many cases, patients' lives are at risk as well — and that's a very big deal. Medical device companies face many challenges and keeping people alive is about as important of a challenge as it gets.
With that in mind, what are some epic fails in recent medical device history that could have proved to be monumentally disastrous? Read on to find out!
The Devices
Hamilton G5 Ventilator
Another Class I recall, the Hamilton G5 Ventilator may stop working without sounding an alarm when the operator presses the oxygen enrichment key to attach the ventilator mask to the patient (suctioning maneuver). If the operator does not intervene quickly and follow strict guidelines, the patient may not receive enough oxygen and could suffer serious injury or could die.
The G5 Ventilator was distributed from March 2007 to March 2014 and a total of 1,128 ventilators are included in the recall. Fortunately, Hamilton says it has received only one report of a ventilator malfunction and no reports of injuries or deaths.
Metal-on-Metal Hip Implants
When they were first introduced, all-metal hip implants were touted as being more durable and better suited for younger, more active patients. The devices have come under fire in recent years due to high-profile recalls and safety concerns. The British Medical Journal published an article in 2012 criticizing the regulatory systems behind metal-on-metal hip implants.
In metal-on-metal hip implants, the stem, which is inserted into the bone as well as the metallic ball placed on top of it, and the acetabular cup are all made of metal. These devices have been found to be problematic because they can shed metal particles when the surfaces of the implant rub together, causing pain, inflammation, swelling, metal poisoning and a host of other complications, even prompting the need for a revision surgery.
In New Zealand, for instance, half of the 5,000 metal-on-metal hip implants in patients were subject to safety notices, health warnings or recalls, as one investigation indicates. Out of the 2,500 devices that had issues, international rates show that 200 were related to problems so severe that the device needed to be removed and replaced (Bad Medical Devices Blog).
Brainlab Image-Guided Surgery System
The U.S. Food and Drug Administration (FDA) gave a Class I designation to Brainlab's recall of its Image-Guided Surgery (IGS) System. The system shows surgeons where their instruments are relative to the patient's anatomy during minimally-invasive surgeries. The 2016 recall was issued because the display may be inaccurate, potentially leading to serious or life-threatening consequences including death. According to the notification, The Cranial IGS Systems were distributed in the United States from May 1996 to May 2015 and 1021 units are affected nationwide.
Class I recalls are the most serious type of recall indicating that the recalled device may present risk of serious injury or death.
Automated External Defibrillators
Found in airports and other public buildings, these devices are designed so that bystanders can operate them. AEDs automatically diagnose abnormal heart rhythms and deliver shocks to people in cardiac arrest.
The problem is, they don't always work. The industry has conducted about 90 recalls over the past several years, affecting hundreds of thousands of devices. Between 2009 and 2011, the FDA received reports of 72 injuries, 686 deaths, and 20,667 malfunctions connected with the devices. Arizona researchers found that in most cases the machines weren't able to diagnose the abnormal rhythms properly or failed to deliver the recommended shock.
The FDA is currently considering whether to downgrade AEDs from the highest-risk category to moderate-risk (Consumer Reports).
Other Recent Fails
Data from the Food and Drug Administration (FDA) show the number of the medical device recalls doubled between 2003 and 2012 and show no signs of slowing. Continuing that trend, 2016 showed a high number of recalls as well and here is a quick rundown of some of the more notable ones from the past year:
Boston Scientific recalled their

Fetch 2 Aspiration

catheter because of shaft breakage.

Greatbatch Medical recalled a Standard Offset Cup Impactor used for hip joint replacement due to inadequate sterilization.

HeartWare recalled ventricular assist device controllers due to loose connector ports as well as their ventricular assist device pumps due to contamination that could potentially cause electrical issues.

TeleFlex Medical recalled a tracheostomy tube set due to possible disconnection during patient use.

DePuy Synthes recalled power tool system battery adaptors because of a possible explosion risk.

CareFusion recalled their

AVEA

ventilator because of an electrical issue which might have caused an unexpected shutdown.

Medtronic Respiratory and Monitoring Solutions recalled a battery pack used on certain patient monitors due to potential fire risk.
Recalls and Device Fails Prove Costly
What might be worse than simple medical device fails are the lasting effect they have not just on individual patients, but taxpayers as well.
For example, an ongoing audit is examining seven specific cardiac devices that were implanted in 376,000 Medicare patients over an unspecified period that were later recalled or had high rates of unexpected failures. More than 72,000 of those patients eventually had their devices replaced, resulting in more than $5 billion in Medicare expenses according to the American Society for Quality (ASQ).
"While the costs to government of these failed devices appears to be massive, the actual cost to taxpayers is going to be much higher, [because of] ancillary costs like future adverse health events, the need for continued medical monitoring, and lost wages and productivity," said Patrick Burns, president of Taxpayers Against Fraud Education Fund in a recent Minneapolis Star Tribune article that was reported by the ASQ. Burns also suggested that, "Government needs a better handle on what is happening here, not only to make sure we are getting better healthcare outcomes, but also to see if we can claw back some of the public and private money being spent on defective devices."
While recalls are bound to happen in the medical device industry, true epic fails are generally few and far between. And even though they still occur, better testing methods including extending periods of testing time generally reduces the number of similar "fails."
Additionally, good medical device companies operate efficient businesses; ones that are focused on improving the health of their patients while investing in technological advancements which ultimately results in better products.
What are some recent recalls you have seen impact medical device sales and patient care?
https://www.captis.com/wp-content/uploads/2017/03/i2.wp.comcomputer-2049019_1280-477e38a1b60dfed163d202d60c37ac3b2c97df05.jpg
218
328
CAPTIS
https://www.captis.com/wp-content/uploads/2016/11/logo_transp_top_final.png
CAPTIS
2017-03-26 16:00:00
2017-03-29 07:28:18
Epic Fails In Medical Device History